The Best Physical Team Away Day Activities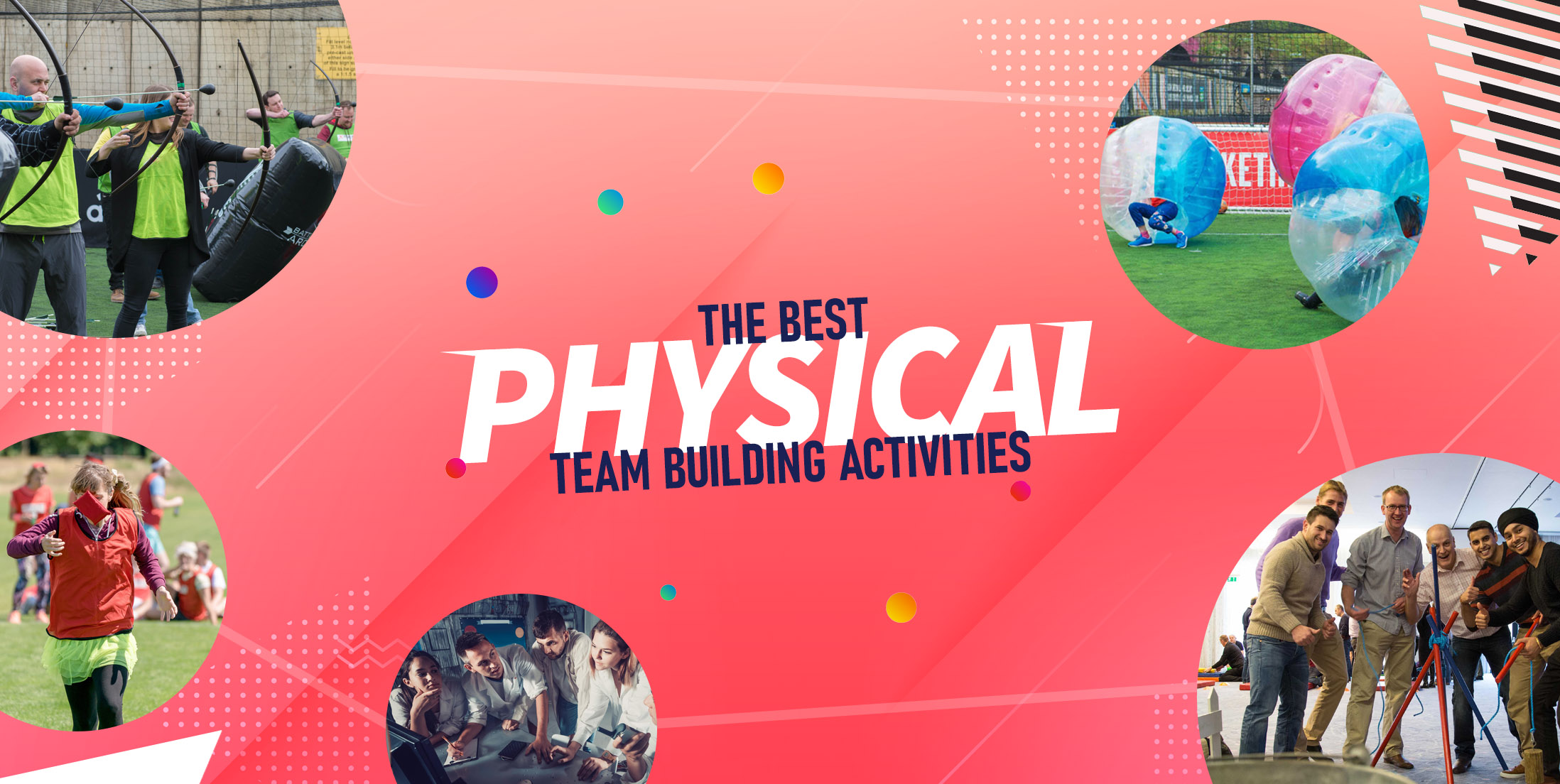 If you are looking for a way to make a more productive and successful workplace then you want to make sure you have a happy team that can work together.
And an extremely simple way to make that happen is with some physical team building activities. You want your employees and colleagues to learn how to work together and trust each other and a great way for that to happen is with these physical team building exercises.
To make your planning experience as simple and stress free as possible we have but together a list of the best physical team activities that you can take back to your office and discuss. From indoor activities to outdoor challenges and everything in between. These physical group activities will challenge, motivate, and inspire your workplace in the most positive way.
Top 10 Physical Team Activities
1. Crystal Challenge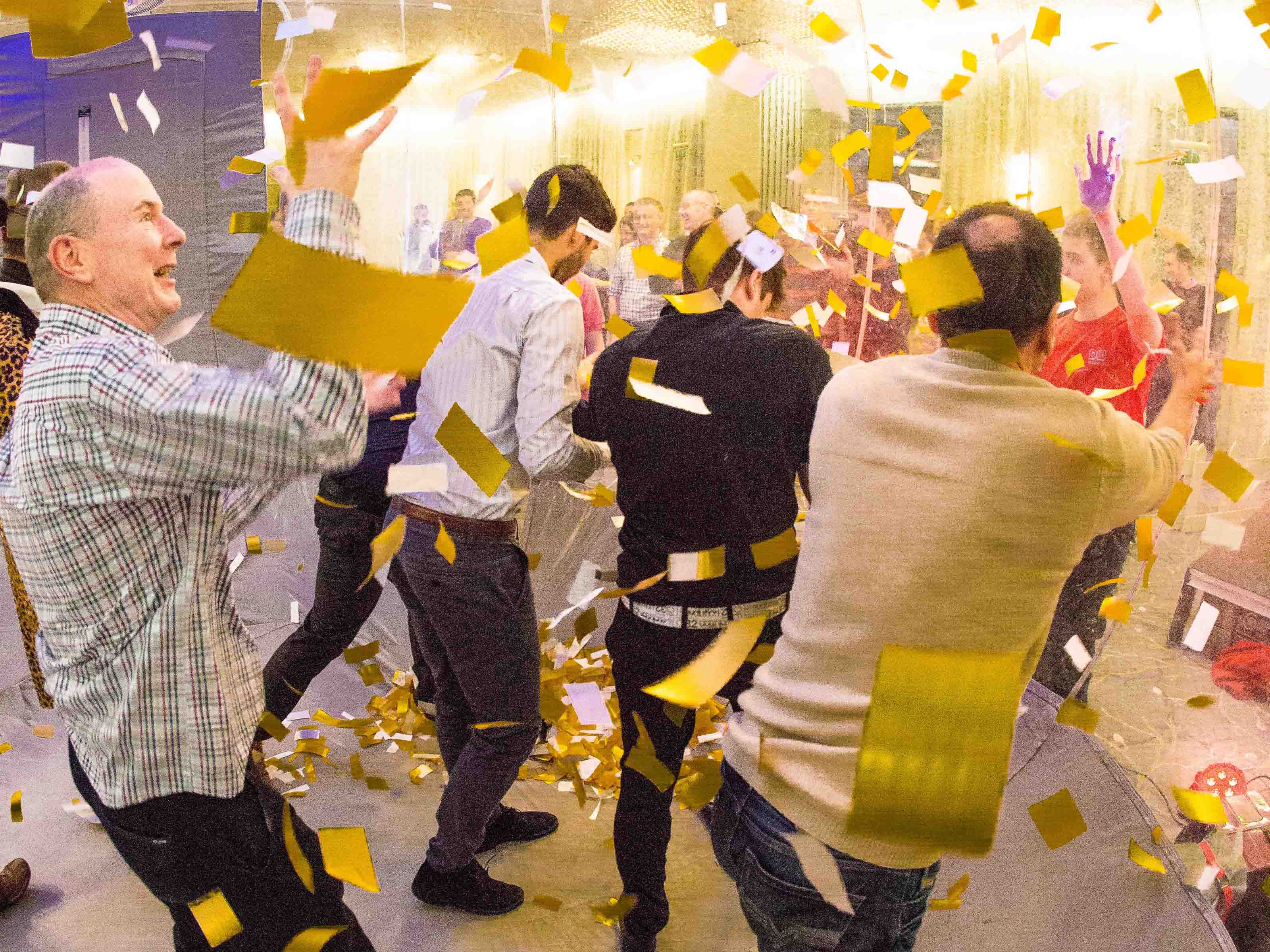 If you are looking for mixing physical group activities with mental challenges then you are in the right place with this crystal maze team activity. You will have a game host who will run the whole event from start to finish whilst providing you with a variety of physical, mental, and problem solving challenges that you will need to complete. You will be doing all this in smaller groups, once you have completed them all and earned your rewards you will then battle it out in the inflatable dome.
2. Battle Archery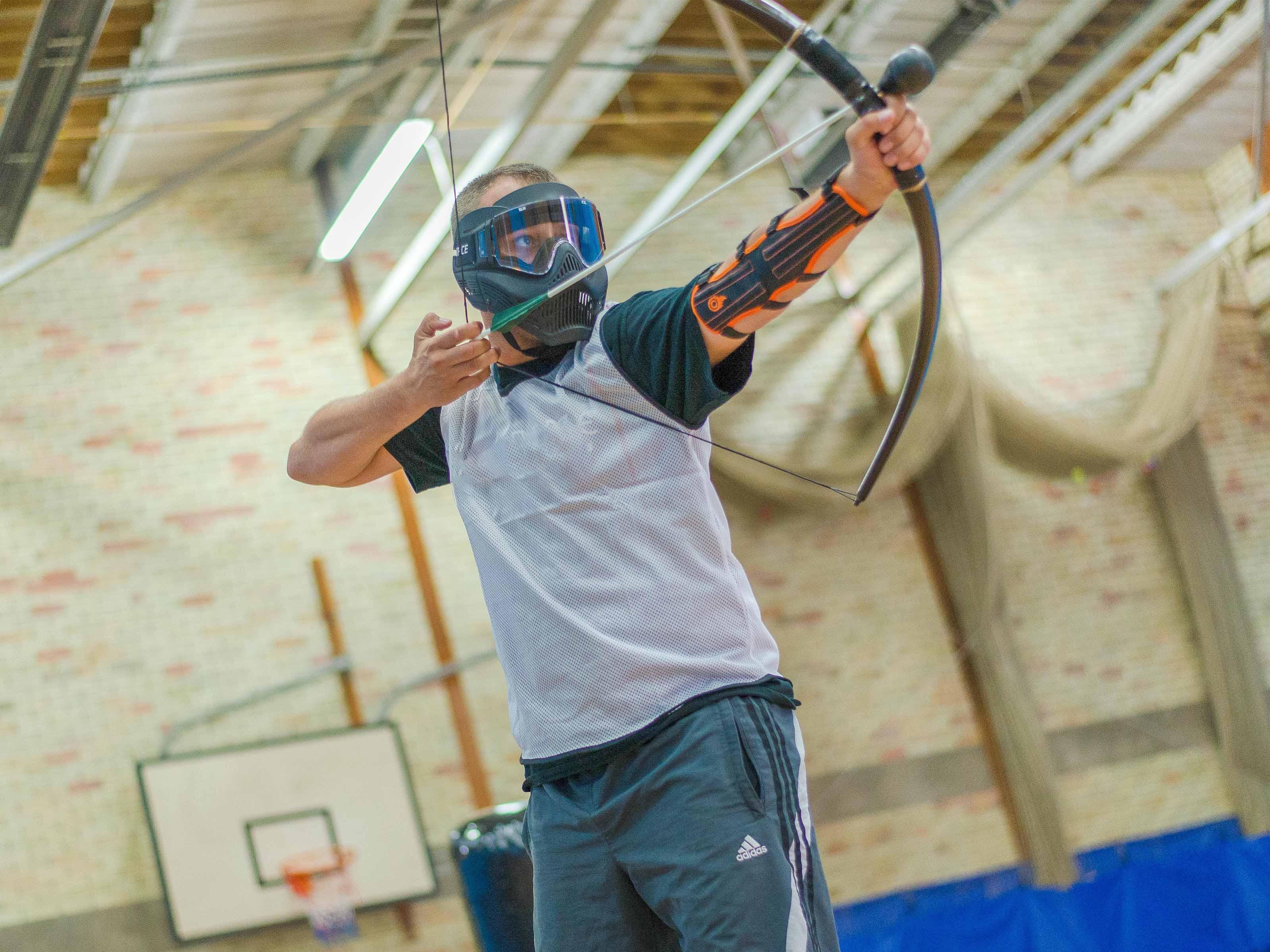 When it comes to team building, physical activities are a great idea if you are looking to motivate and energise an office. Battle archery tag, organised by Funktion Events, is a slightly less traditional experience but still something that everyone in your workforce will love. The idea of this game is dodgeball but with bows and arrows! You will split up into smaller equal groups and then go head to head shooting arrows at your opposing team until everyone on that team is eliminated! See who has the best aim out of everyone playing this fun and unique game.
3. Virtual Team Building Events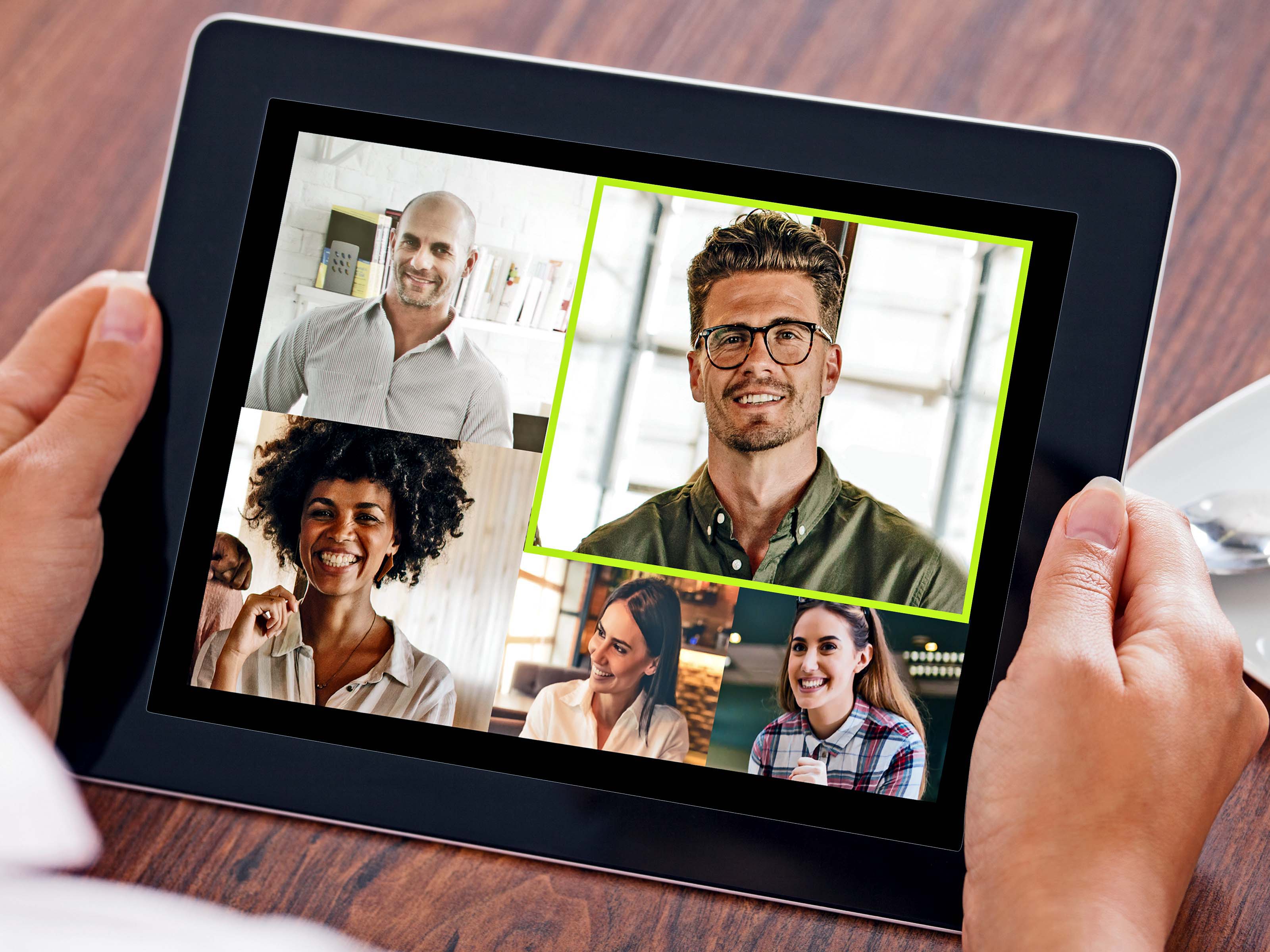 You may be thinking, how can virtual team building events be classed as physical team building games. They have developed to be more than just another zoom meeting, with beat the screen being a popular game to get people up off their seats.
4. Stop the Clocks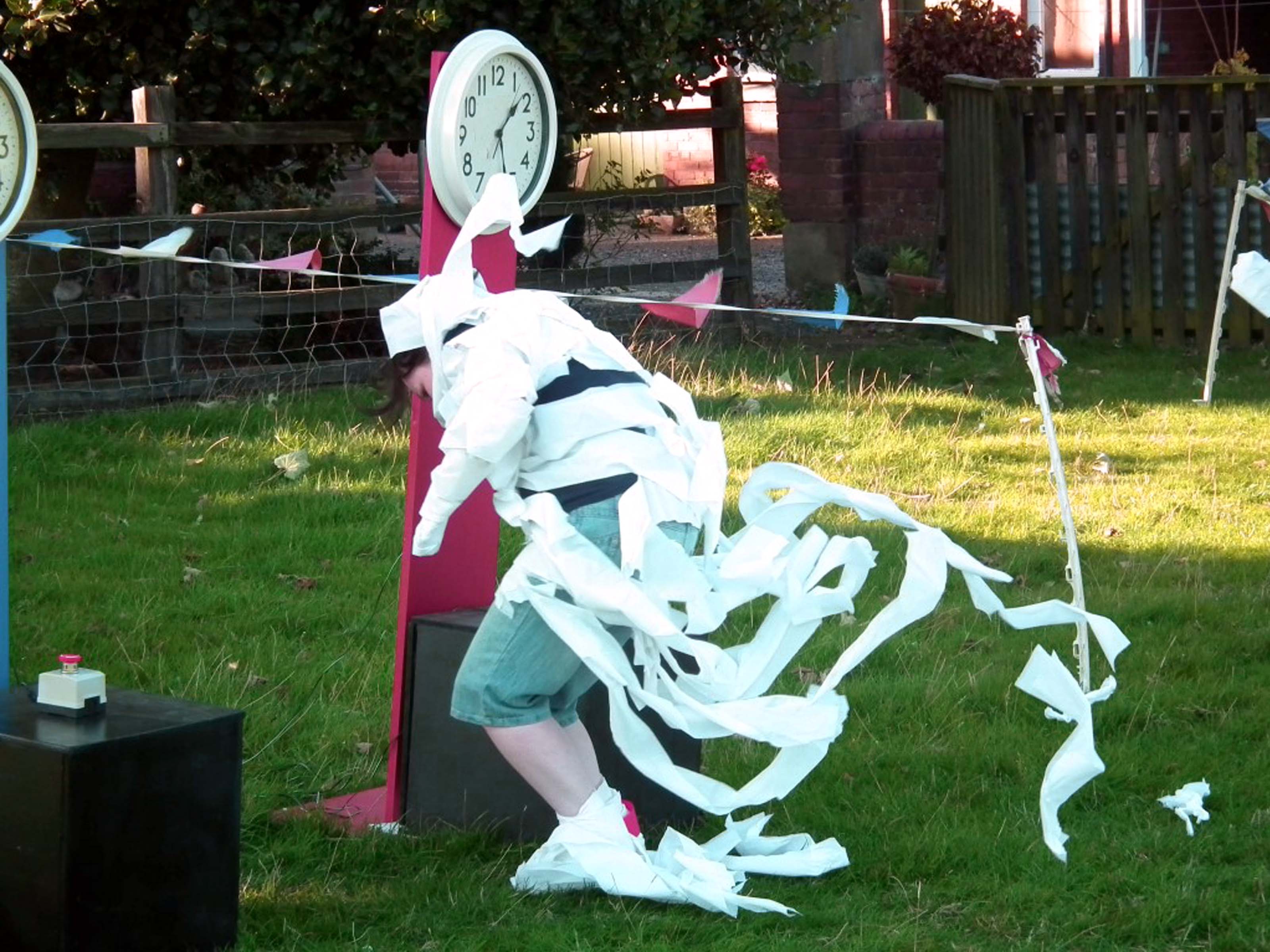 As the name suggests, stop the clocks is literally a game where the end goal is to stop your clock. Split up into smaller groups and go head to head in a variety of fun and fast paced tasks. Each group will be allocated a colour coded clock which you will have to stop once you have finished each task. And the group who has the lowest accumulated time at the end of the day will be the winners! There are medals available for the 1st and 2nd place groups!
5. Corporate Sports Day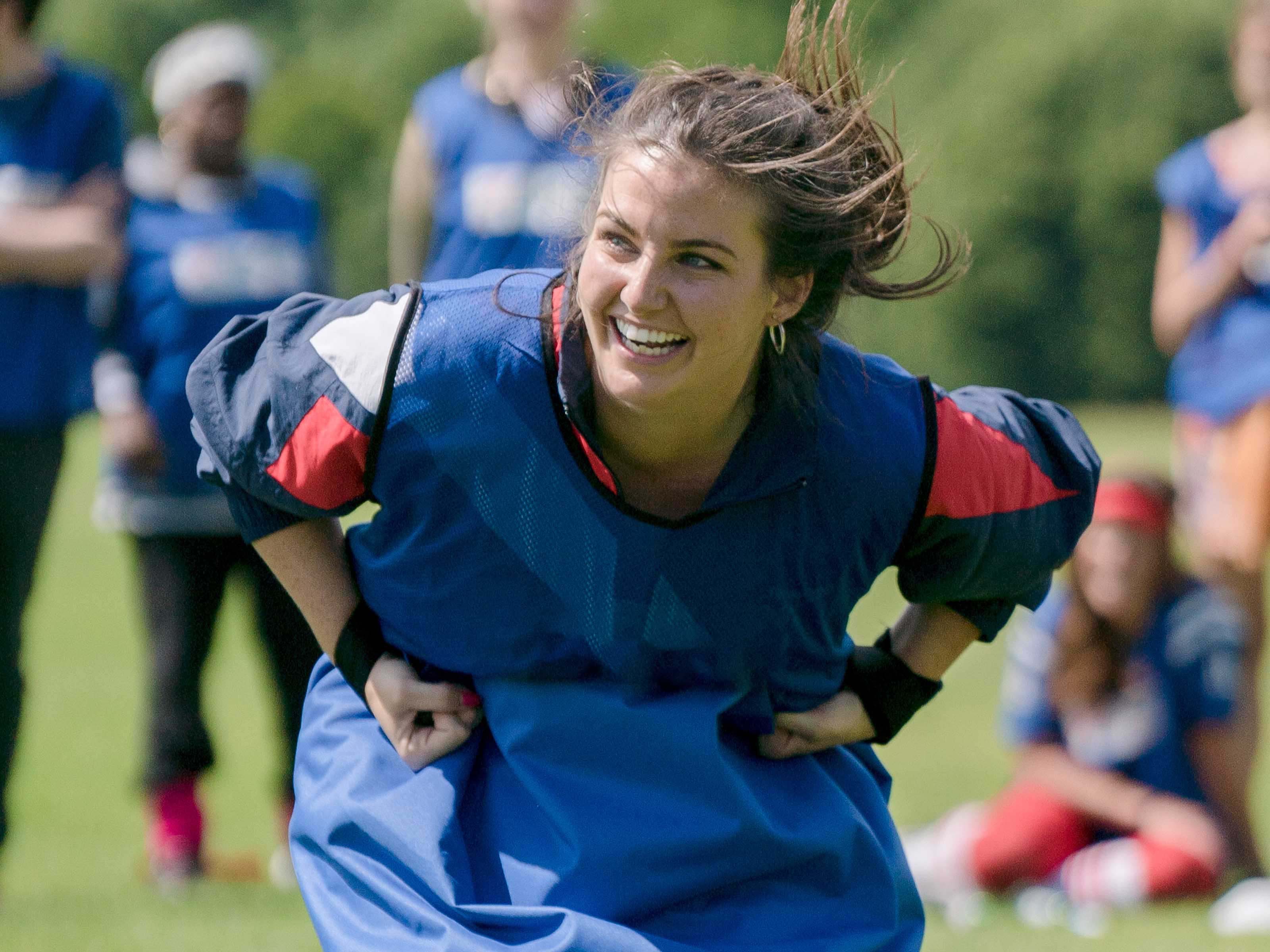 If you are looking for ultimate team building sports activities then this is definitely the one for you! Corporate sports day consists of everything you need for some energetic, care free fun! The game will start by splitting up into smaller groups and then you can put on some coloured bibs and choose your group captain. Each of you will play a variety of classic school sports day games like space hoppers, egg, and spoon and more! There will be a prize for the winners.
6. Mission Possible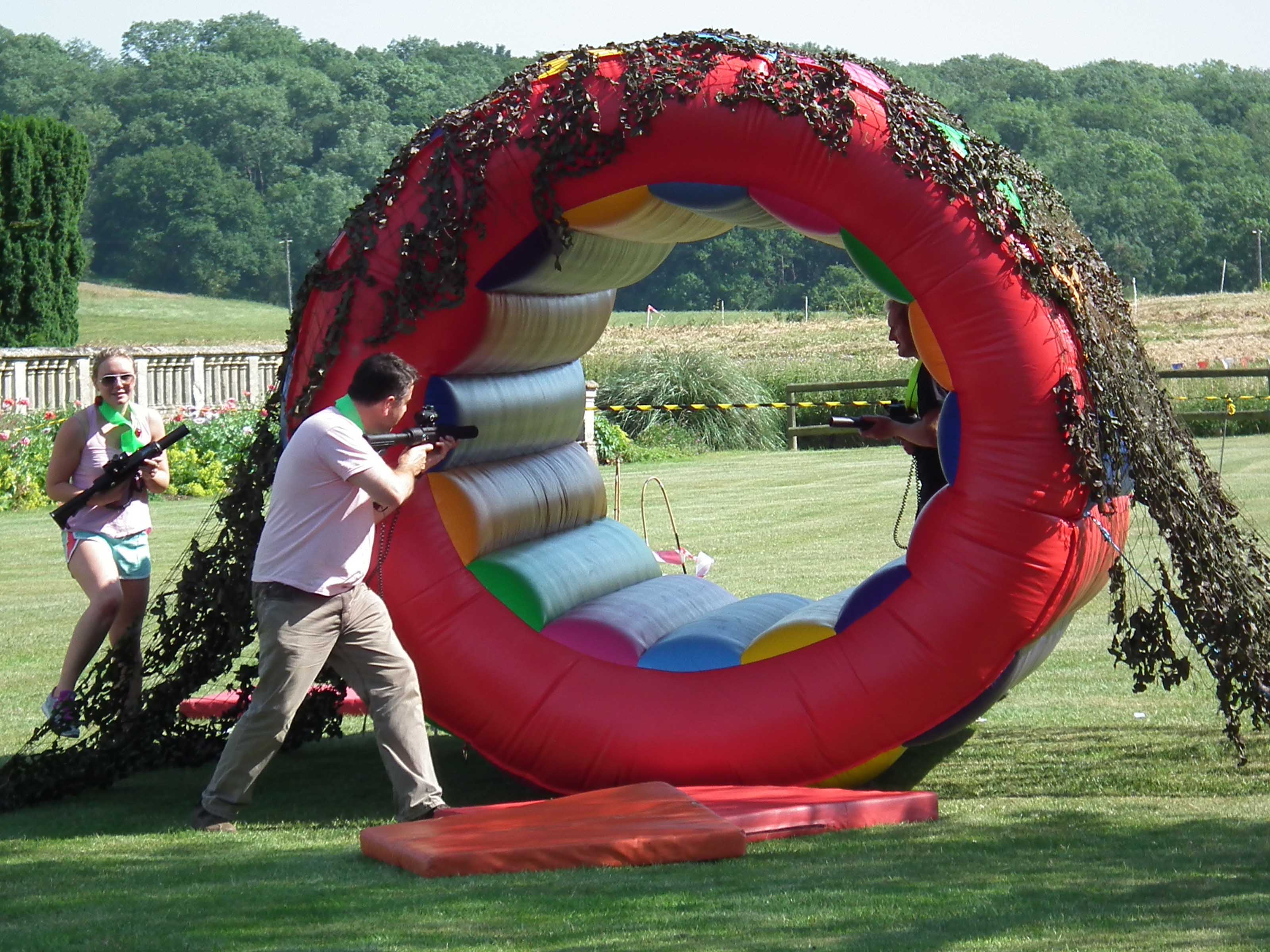 Mission possible is a great physical team building exercise if you are wanting something that will make you feel like the special agents James Bond, Jason Bourne and Ethan Hunt! You will have to work together during this experience as it will test your mental and physical abilities. The aim of the game is to crack codes through a range of challenges and overall at the end diffuse the bomb before the time runs out! It is a fully managed event with medals that will be given out for 1st and 2nd place.
7. Bubble Football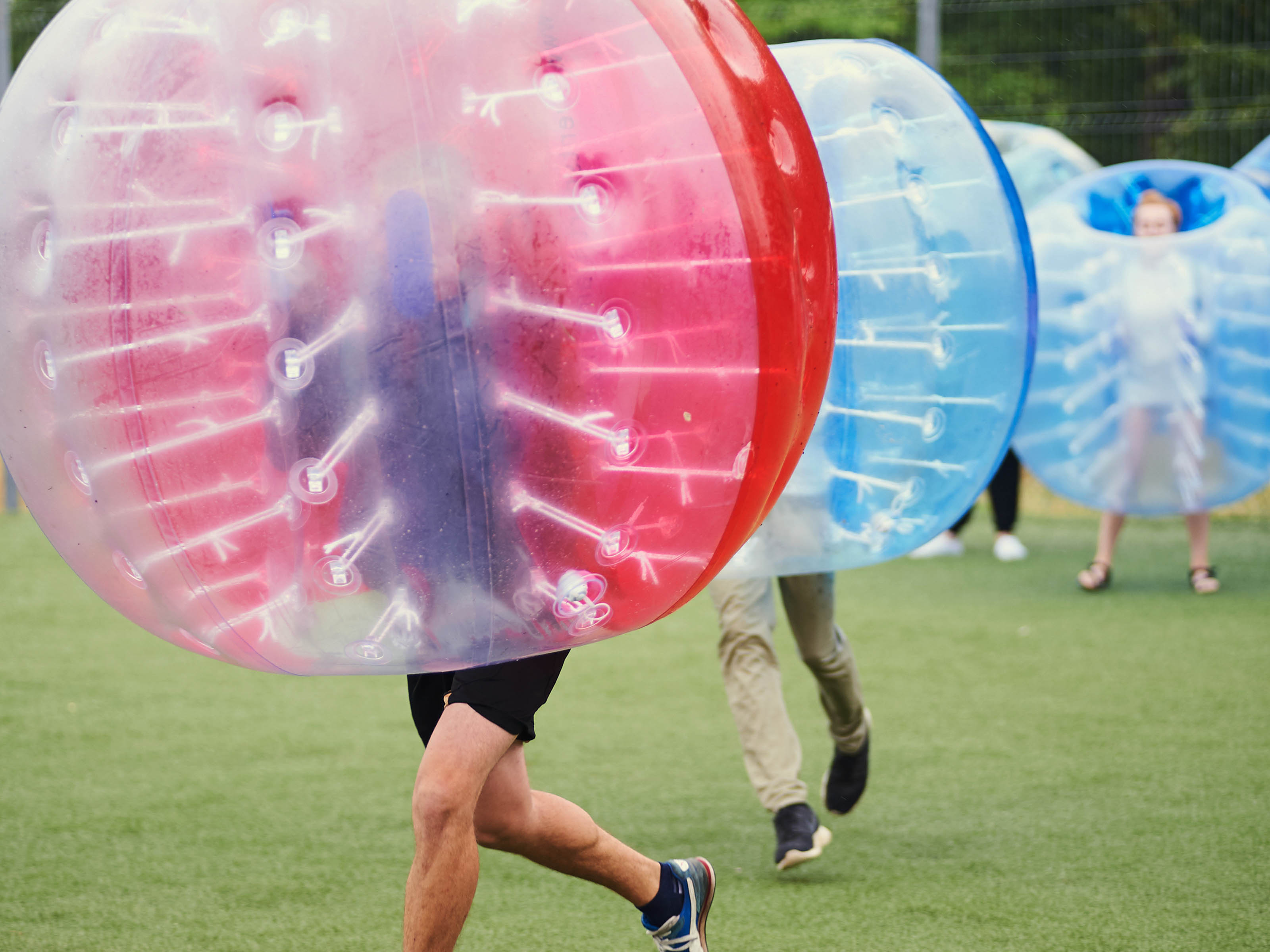 If you are wanting an activity that can provide you with complete carnage then bubble football is a great shout! Split up into smaller groups of 5 ready to go head to head in a classic 5 a side game. Each player will be encased inside of an inflatable bubble suit which will make the game itself quite difficult. You will probably end up bashing, crashing, and rolling around the pitch more than actually scoring some goals!
8. Soap Box Derby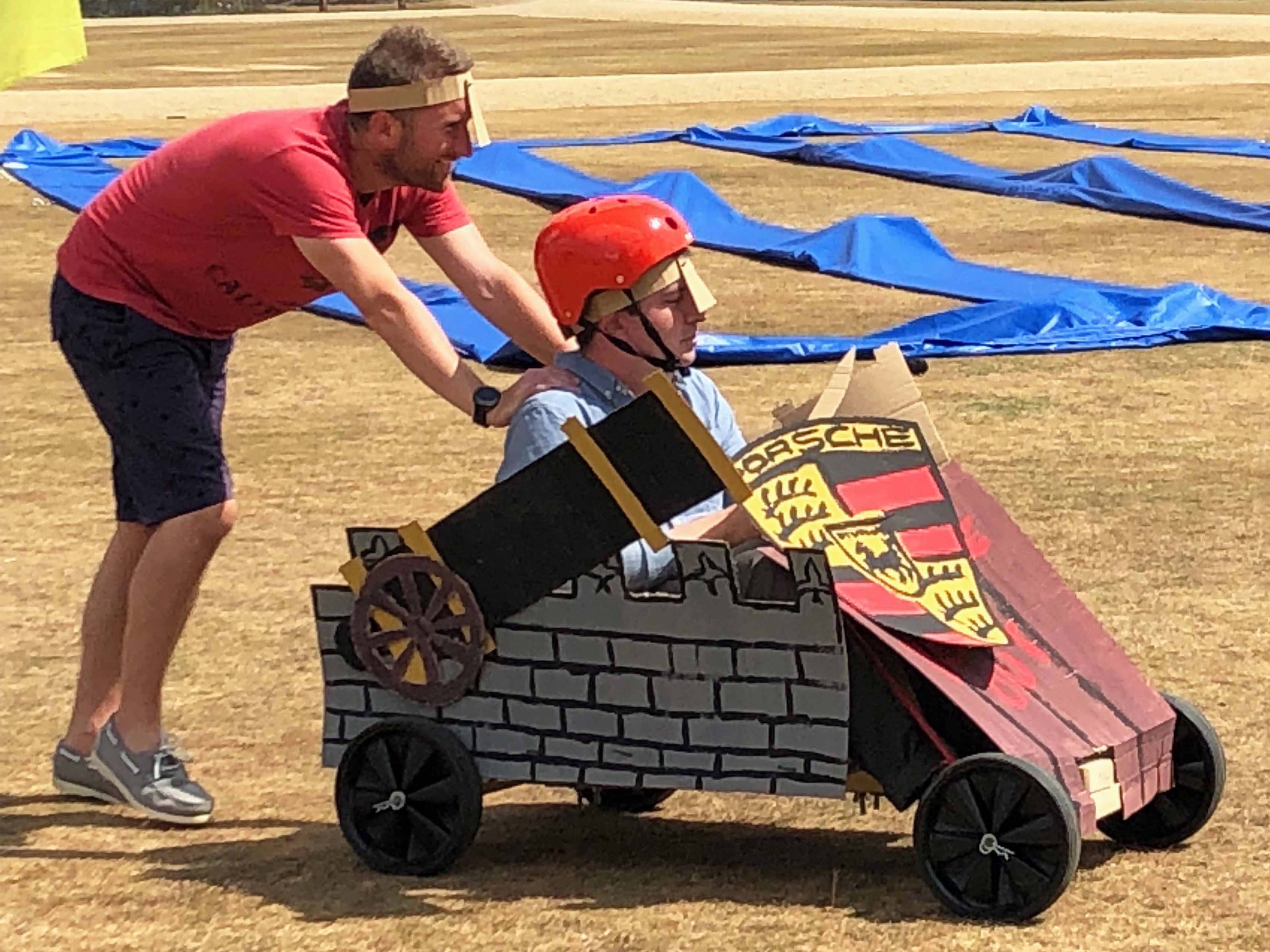 If you are looking to add some friendly competition into your physical team building games then the soap box derby will be perfect. Just like you see on TV, you will split up into smaller groups and then go head to head in the challenge. Work together to design, build, and race your own unique soap box vehicle. It's the perfect chance to get creative and use the resources provided whilst giving your vehicle the most push power to get to the first place position.
9. Megamix Challenge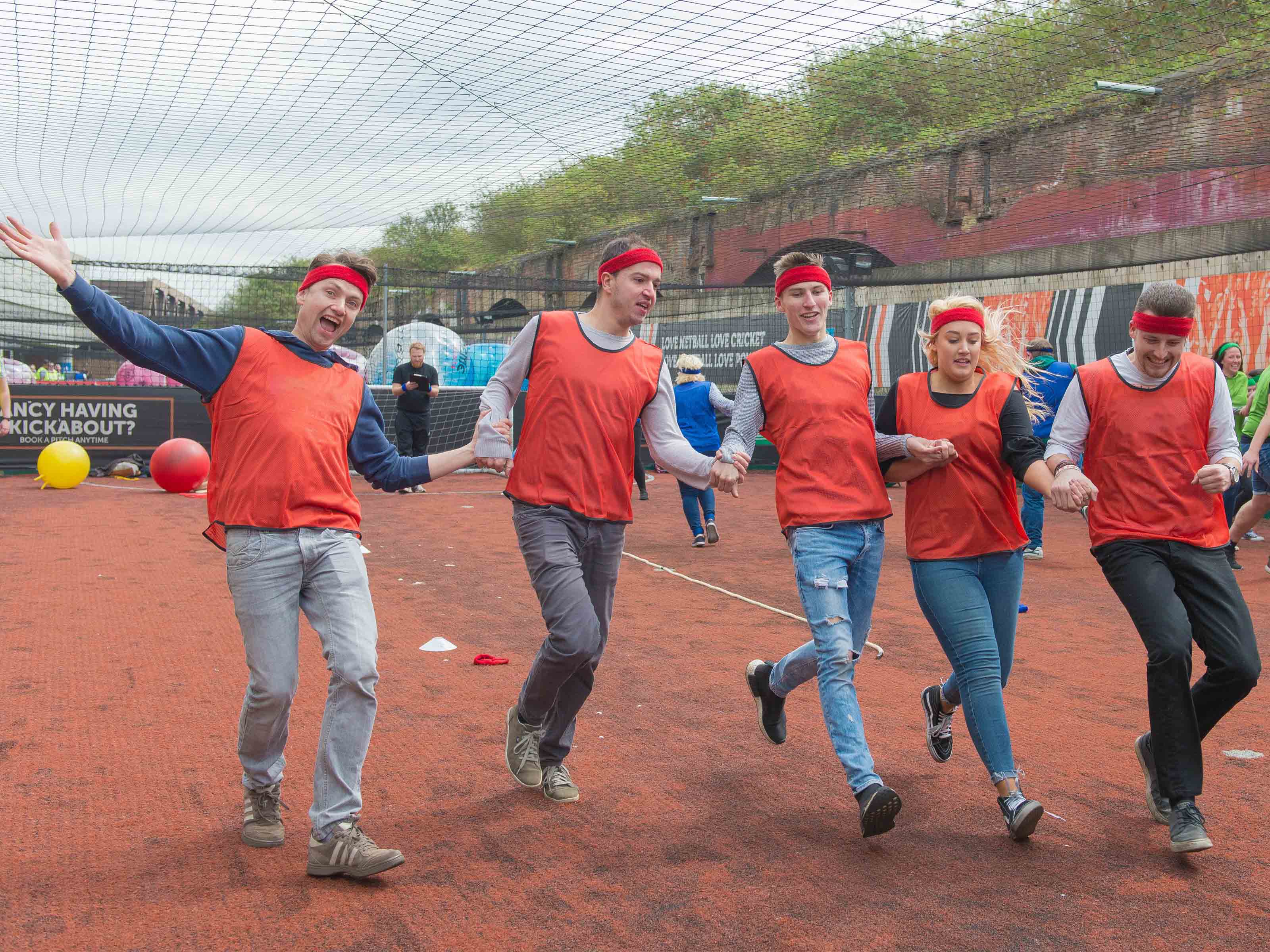 The megamix challenge can provide you and your workplace with a 2 hour long session of sporty fun! The idea is that you choose 2 of the popular team building sports activities and create your own unique experience. There are 8 different activities to choose from and they all make great experiences for all types of workforces! You will have an event co-ordinator with you too who will host both events!
10. Escape Rooms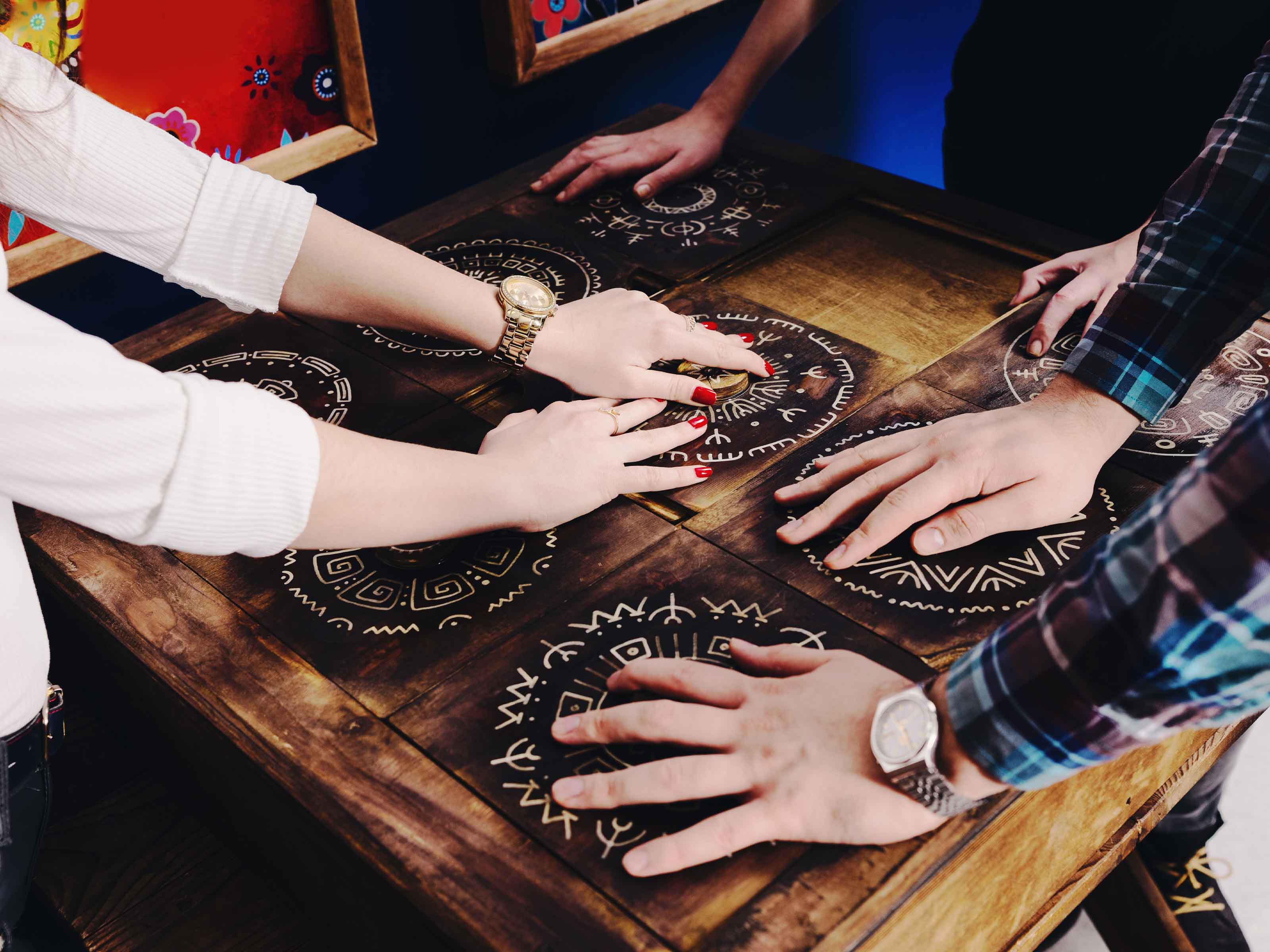 The last of our physical team building activities but not the least is escape rooms. Although you may not think this is classed as physical. In smaller teams you will make your way into a room and get locked inside. The only way you can escape is by solving riddles, clues, and challenges to find the key that lets you out of the room. This will definitely test your mental ability but it is also physical as you will be on a 60 minute timer.
---
Need some Help?
We hope you have found something from our list of physical team building activities for adults, but if not we have some amazing retro school sports days that are available throughout the UK, with London corporate sports days being very popular. If you fancy something completely unique, then a day of footgolf might be a wise idea!