We Specialise in School Sports Days for Groups, Hen & Stag Do's
We have something for everyone including our best seller the old school sports day.
Good communication throughout the booking process, simple to book and the online area was helpful
How it works?
1. Where-what-when
Pick where to play your activity and choose your date and time. Simple!
2. Keep you updated
Once booked, access My Events Area to see event details and online payments.
3. Create memories!
Enjoy classic games from your childhood with your friends.
My Events VIP Area
Event Planning Made Simple
Online Payments – Choice of payments
Online Itinerary – Access your details anytime
Features – Send out invites, chat and make payments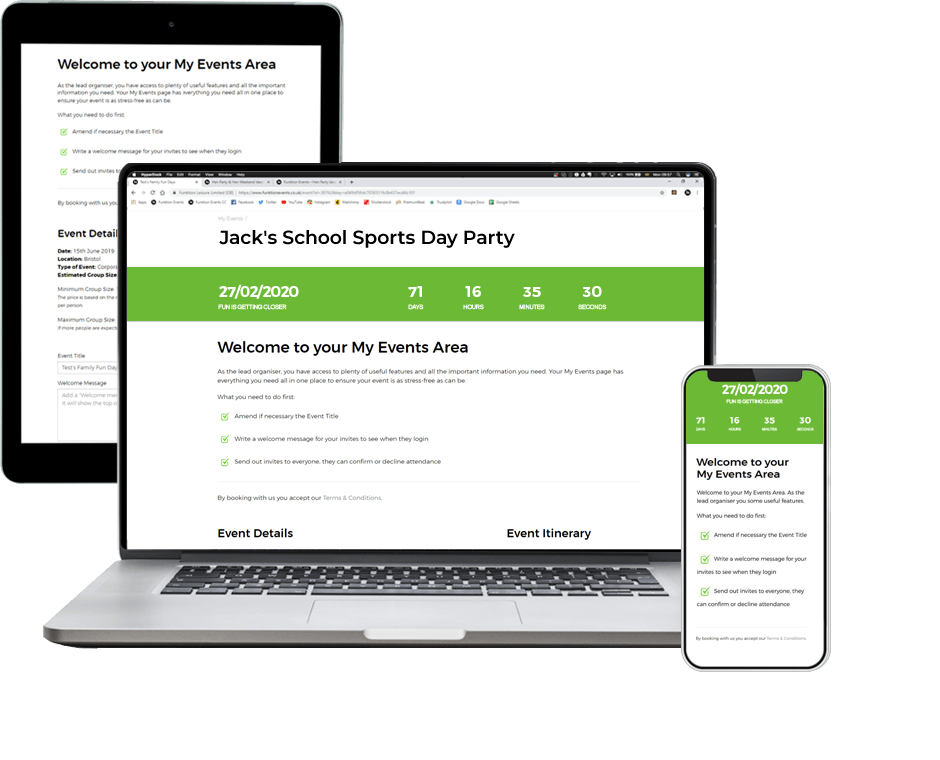 We Deliver 2000+ Events Each Year
We have been arranging groups, hen & stag do's and team building events for over 15 years!
We ensure are activities are risk assessed
Access to 500+ leisure & sport centres
Fun event co-ordinators
65+ destinations throughout the UK & Europe
Who Are School Sports Days?
We are a reputable company that's 15 years old that focuses on delivering fun school sports days for groups of people. Being active is proven to improve and stabilise your mental health, which we are passionate about.
Our office is based in the historic city of Chester, where we manage events across the entire UK. Read more about School Sports Days.
What are School Sports Day Events?
Remember the good old days of playing sport on a school field whilst competing against the other houses? That's what it is! We take you back in time by playing fun classic games you would have played at school.
We specialise in the old school sports day aimed at smaller groups under 30 and our corporate sports day aimed at larger groups and teams.
What is the Origin of Sports Days?
In the UK, it was played in schools nationwide at the beginning of summer, just before school broke up for the summer holidays. Children compete in inter-house sports day games individually and in teams to earn points for their house.
The games played on school sports days are varied, but the classics that most people remember are; sprints, relay races, egg & spoon, three-legged races, sack races and many more. Some schools allowed parent and child races.
School sports days are played throughout the world.
In the USA, they call them field days
In India, they last for 2-3 days and include games like football, cricket & dodgeball
In Russia, it traditionally runs on the 2nd Saturday in August
Where do you host School Sports Days?
We have access to over 250 sports & leisure venues throughout the UK that have suitable facilities for our events. See our locations here, but if you have a venue, contact us. However, if you can't get to a forum, our sister website offers the best virtual team-building activities.
Are School Sports Days Suitable for Everyone?
Yes, they are. We cater for single sex groups like hen parties & stag do's, but we also run events for birthdays, businesses, charities and universities with different needs.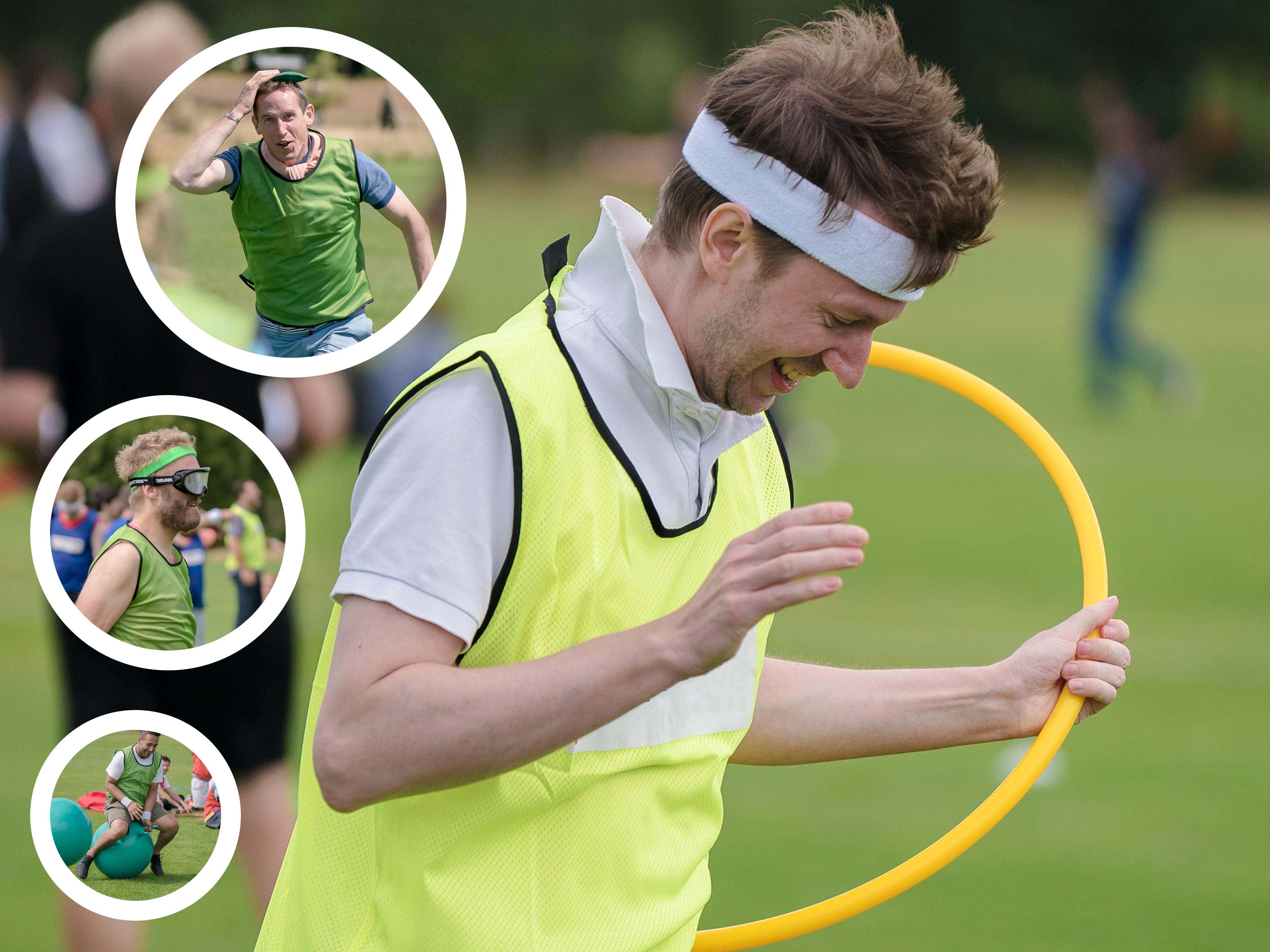 Experts in School Sports Days across the UK & Ireland
Tried & Tested – 2000+ reviews on Trustpilot
One Price – Venue, staff & equipment all included
Nationwide – We cover the whole of the UK