What Are the Benefits of Playing a Sport?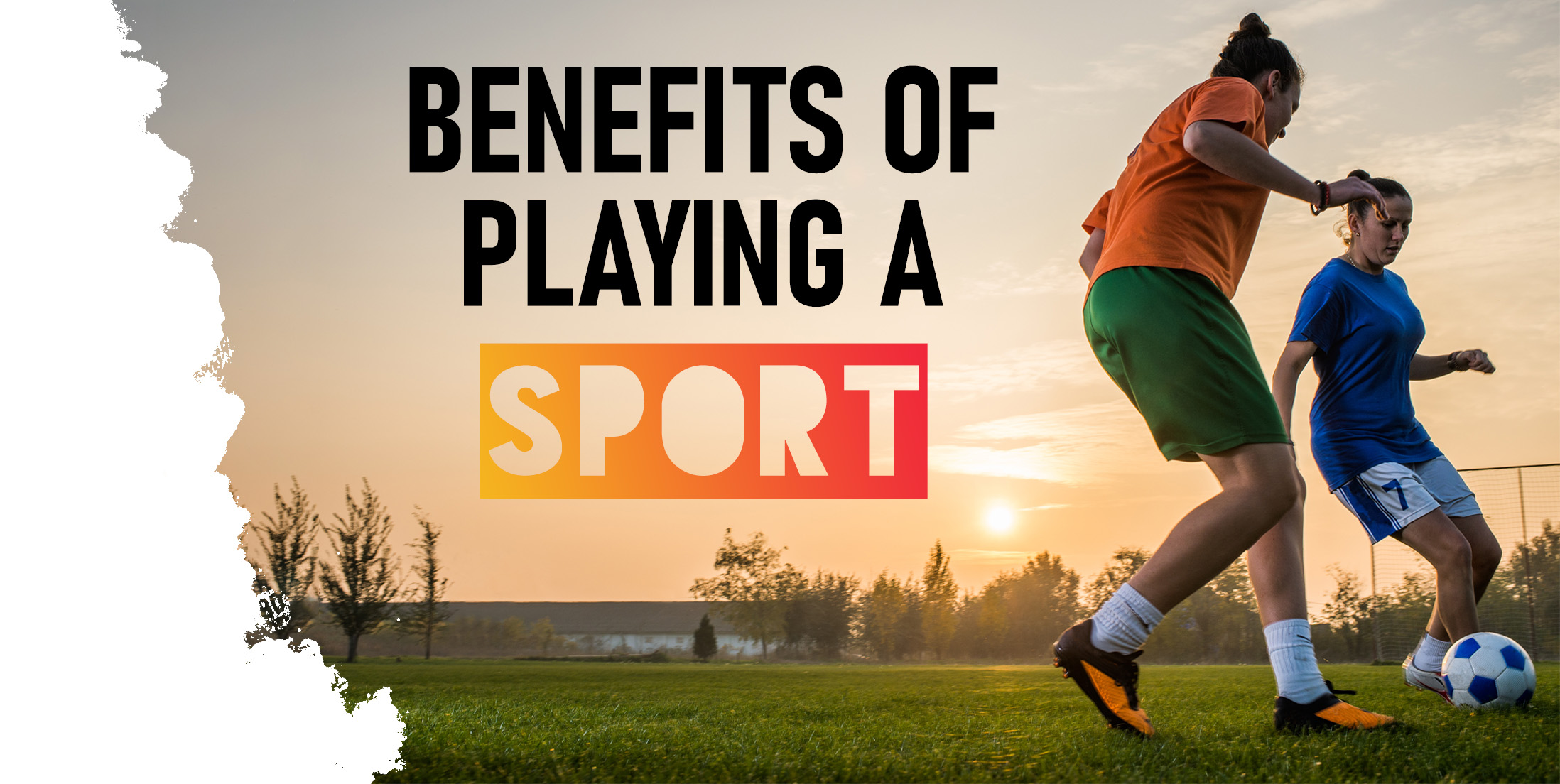 Organised sports are one of the easiest ways to stay fit and healthy for adults and adolescents.
One of the most apparent benefits is the regular exercise your body will thrive on. Physical activity is essential for many reasons, including maintaining a healthy weight and bones and encouraging healthy decision-making. Another added benefit is how good sports are for your mind, keeping mental health issues like stress at bay and boosting self-esteem.
How do sports keep you healthy?
The primary way that sports will keep you healthy physically is through the regular movement of your body. This is a natural way to loosen up and keep your stamina high and muscles in check. Playing most sports will strengthen your bones and aid coordination, balance and flexibility. All these things will make your body feel happy and healthy during exercise and downtime.
As for your mind, sports keep you mentally healthy through challenge and satisfaction. Setting goals is a great way to motivate yourself; achieving new heights will release serotonin for the brain. Also, looking after your body will make you feel more confident and comfortable in your skin. Fun, unique sports such as the old school sports day will also make people laugh, which has been proven to benefit mental health alone!
What are the positive effects of sports?
Below is a basic list of the positive effects all sports can have on people – both mentally & physically.
Reduce body fat so you're more comfortable in your skin
Improve stamina, concentration & hand-eye coordination
Learning a new skill to make you feel proud of yourself
Meeting new people through team sport & gaining friends with similar interests
Can help fight mental illness such as depression & anxiety
Sports leads to a healthier lifestyle e.g. no smoking, less drinking
Could team sports benefit you more?
Team sports still include the same benefits mentioned above regarding mental and physical perks. However, it also introduces a few new healthy benefits that may help you more in different areas of life. Team sports will instantly help you meet new people with the same interests as you. This can develop new friendships and connections, benefiting your social life.
Also, team sports will teach children and adults alike to work together, building skills such as communication. You're more likely to strengthen your competitive streak and experience both the highs and lows of winning/losing. If you want a light-hearted team sport that's memorable, bubble football is a popular choice.
Team sports don't have to be strictly competitive; there are sporty options that eliminate the need for winning and losing. dance hen parties, for example; these activities have been popular with groups celebrating the upcoming nuptials of a friend or family member. Non-competitive dance classes still require physical exertion coupled with music.
What benefits does team sport hold for the workplace?
The most significant benefit is the teamwork aspect of any sport with multiple people. Putting colleagues into teams will motivate them to work together, especially if it's a competition for points. This will strengthen communication and, in turn, help workplace relationships grow. Another benefit is taking your team into a more informal environment so they can come out of their shell. Mentally, this will make employees feel more comfortable in the workplace.
If you're looking to organise a team day out, then a unique corporate sports day is a great option. As mentioned above, the friendly competition in this activity will breed light-hearted teamwork and communication!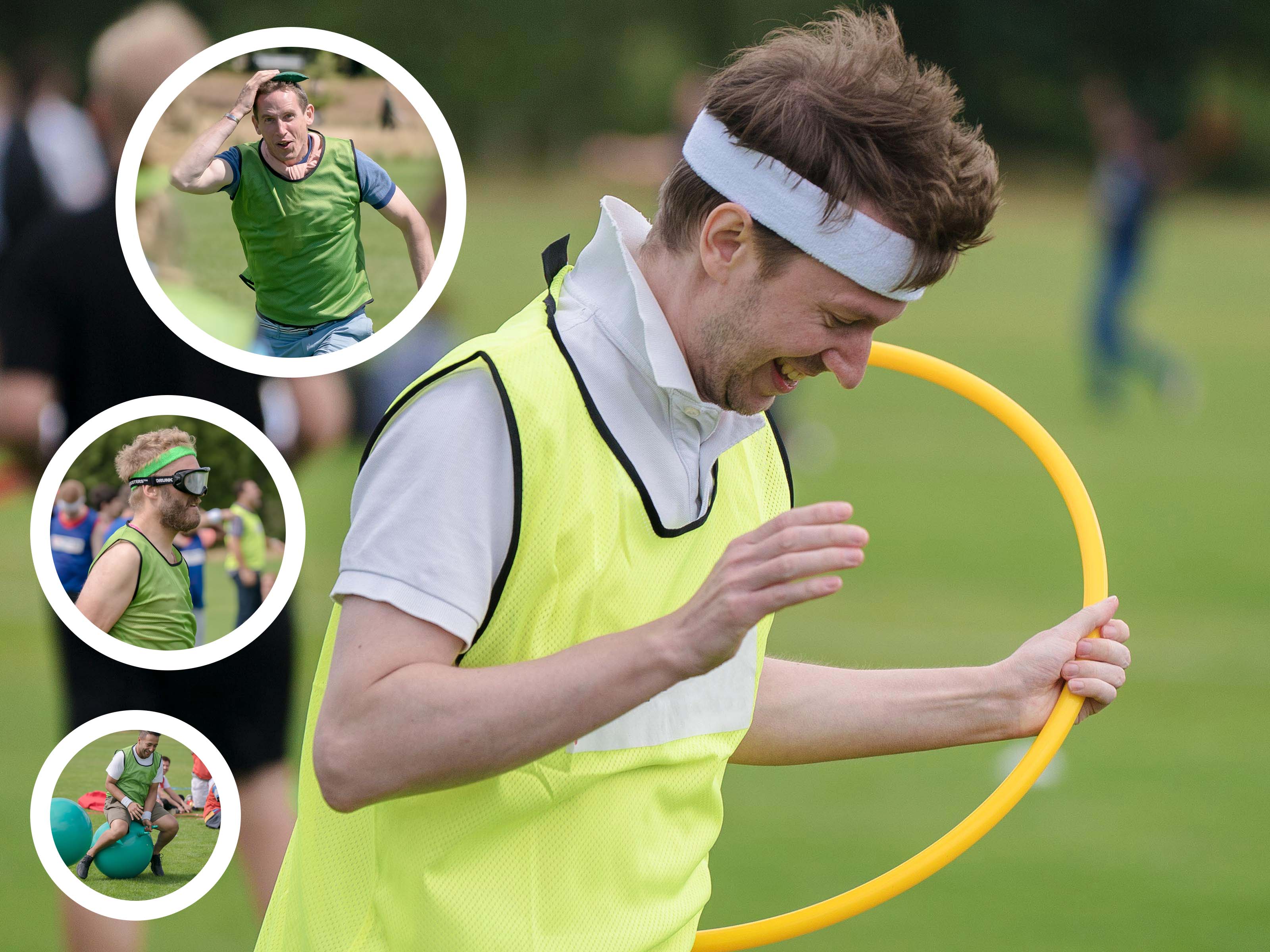 Experts in School Sports Days across the UK & Ireland
Tried & Tested – 2000+ reviews on Trustpilot
One Price – Venue, staff & equipment all included
Nationwide – We cover the whole of the UK