What is a Sten Do & Hag Do?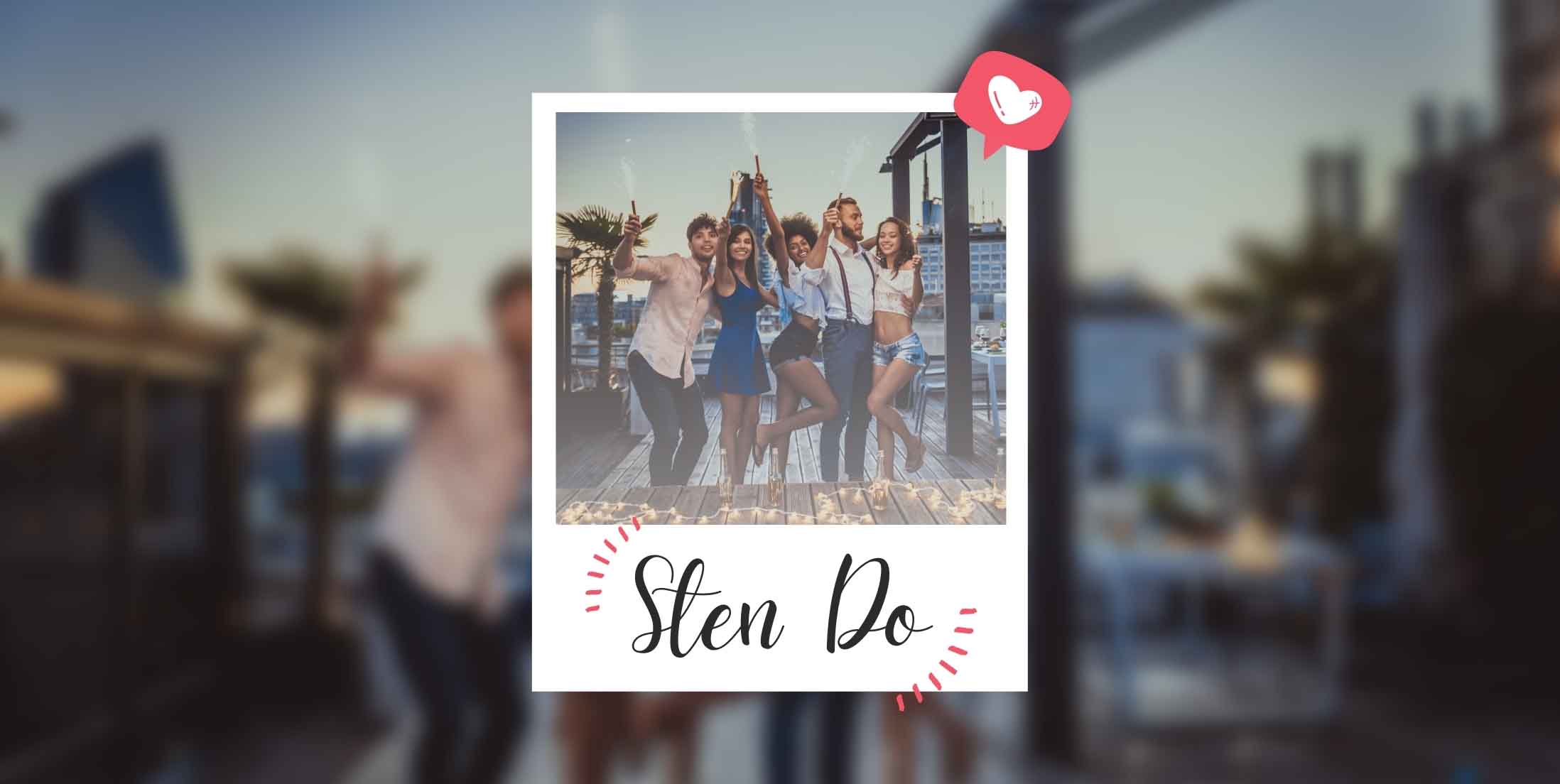 Everyone knows what stag and hen parties are... but what exactly is a sten do?
We are here to tell you everything you need to know about this type of event that has grown in popularity over the past few years. More and more groups are considering scrapping the traditions and opting for a more modern version of their celebration that mixes everyone together by arranging a joint stag and hen do with their friends and family. Below you will find all the information you need and any ideas and extras that will help you decide.
---
What is a Sten Do?
A sten do come from a stag and a hen do put together. So that means a sten do is where the bride and groom decide to celebrate their final night of freedom together. Usually, the reason for that is that they share a friendship group. If you have the same friendship group, it makes the most sense to come together and create a combined celebration.
What is a Hag Do?
So a hag do is essentially another name for a sten do; instead of st (stag) en (a hen), it's h (hen) ag (stag). So a hag do is a mixed group celebration that the bride and groom usually do together.
Why would you have a Sten Do or Hag Do?
Sten and hag do's (or simply, a joint hen and stag party) are becoming increasingly popular for several reasons. Whether you are a same-sex couple or you have the same friendship group, here are a few reasons why we think so many people are opting to combine their pre-wedding celebrations:
1. Saves you Money
On some occasions doing a joint celebration can save you money in the long run as you share the day and the cost of activities.
2. Same Friendship Group
This ties in with saving you money, but if you have the same friendship group, you don't want to make them pay for two different celebrations, the only difference being that the bride or groom will be there.
3. Same Interests
If the bride and groom-to-be have the same hobbies and interests and enjoy doing the same thing for their pre-wedding celebration, you could create one celebration.
Best Activities for a Sten Do
1. Old School Sports Day – Feel like big kids again and go head to head in a range of fun sports day-themed races like the egg and spoon race, relay race and three-legged race!
2. Bubble Mayhem – Get ready to bash, crash, and roll around in bubble suits as you participate in fun and hilarious mini-games like a bulldog and the last person standing.
3. Cocktail Making – Shake, mix, and pour together your favourite cocktail creations with an experience like this in a lively city centre bar.
4. Escape Rooms – Work together in teams and solve clues, complete puzzles and tasks to escape from the room. You will have 60 minutes to run before you are locked in!
5. Go Karting – Race against each other and see who is the best driver as you go around the track in the ultimate racing experience together.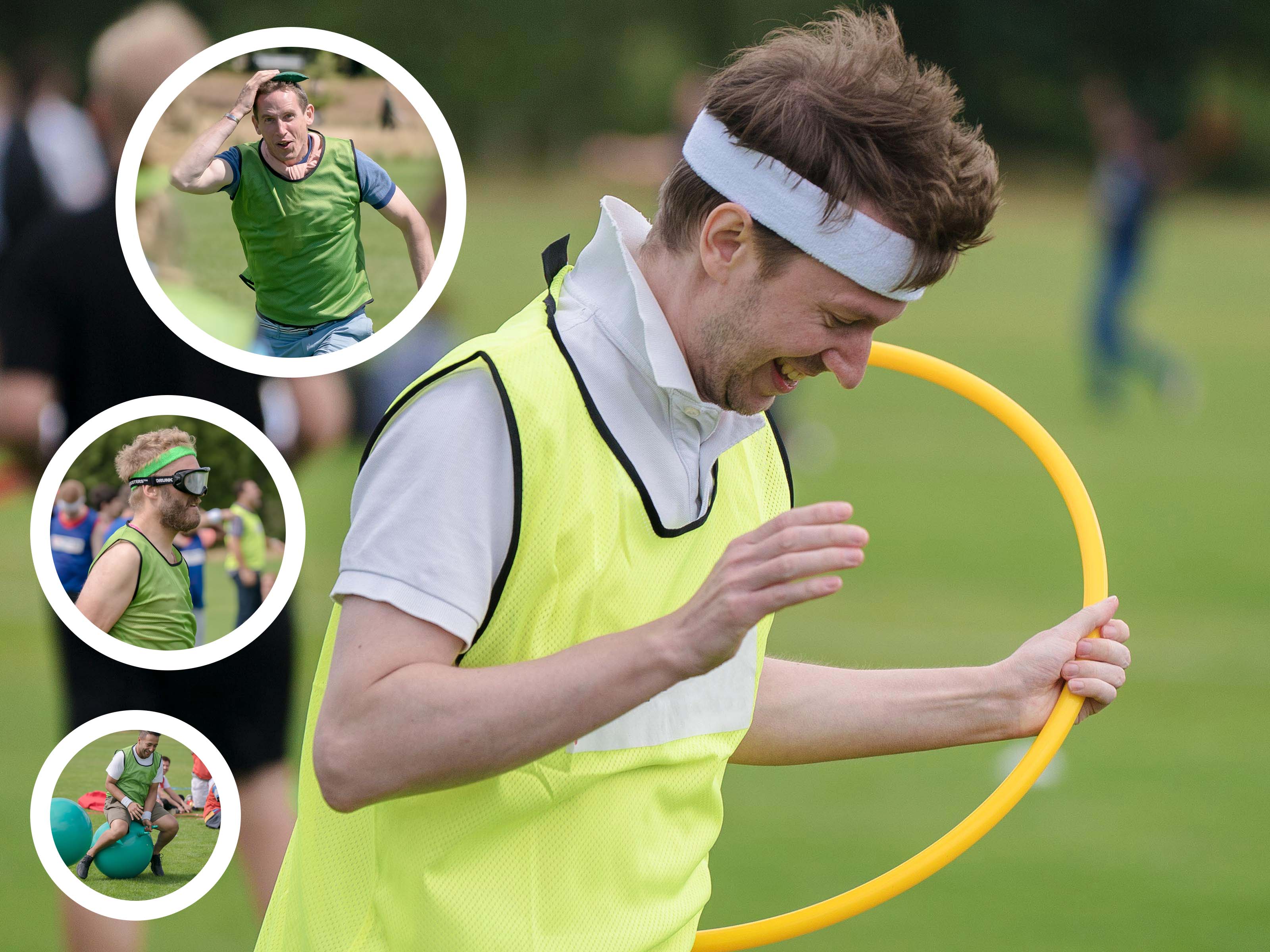 Experts in School Sports Days across the UK & Ireland
Tried & Tested – 2000+ reviews on Trustpilot
One Price – Venue, staff & equipment all included
Nationwide – We cover the whole of the UK