5 Benefits of Physical Sports Activities
Physical sports are becoming increasingly popular, and it's easy to see why.
As well as physical benefits, many mental benefits come with participating in sports activities. You will be able to feel like you are part of a unit whilst boosting your mood and everything else that comes with it. So many studies and research look at the benefits of physical sports activities, and we have narrowed them down to the most important ones below.
1. Reduces Obesity and Increases Overall Health
Most physical sports activities will increase your heart rate without even trying. With obesity at an all-time high, improving your health has never been more critical. Getting involved in sports activities can be fun, rewarding and good for you in the long run. Studies show you should get at least 150-200 minutes of exercise weekly to help your health. Usually, after you've done a handful of physical sports activities, you will start to feel better inside and out and enjoy the physical activities you are participating in.
2. Increases Long-Term Happiness
Because physical activities increase your health, you are much more satisfied with yourself and your life. As well as the impact of being a part of a group and coming together to play physical sports. Several different factors lead to an increase in long-term happiness. For most, even something as simple as the social interaction that comes with taking part can produce feelings of self-identity, ultimately leaving you satisfied and happy.
3. Builds Self-Esteem and Sense of Community
Getting involved in physical sports activities can give you a sense of community because you are working together as one unit. Whether it's a sport that you go to weekly or an organised event with friends, family, or colleagues. You will have the chance to bond and feel closer to the people you work with. As well as that it will also increase your confidence and character, which leads to an increase in your self-esteem.
4. Improved Communication Skills
Communicating is one of the most essential parts of playing any physical sports activity. This is how you will excel and learn to work well within a team. Whether it's before a big game where you are talking about tactics or when you're explaining how your chosen physical activity is played before you, and your friends get stuck in. Communication skills are necessary and will even bring some of the timider people in your group out of their shells. Improved communication skills will also lead you to congratulate people when they have done well or discuss things that could've been done better.
Sounds interesting? Take a look at the top 10 outdoor team building activities to get the most out of your next away day.
5. Helps improve your Decision Making
Usually, physical sports activities require fast movements and quick decisions that you will need to make. This is usually when you have to decide if you want to score if you are passing to the right person etc. Making effective but quick decisions will make you the most successful during sports activities. And doing this will also improve your decision-making skills in day-to-day life.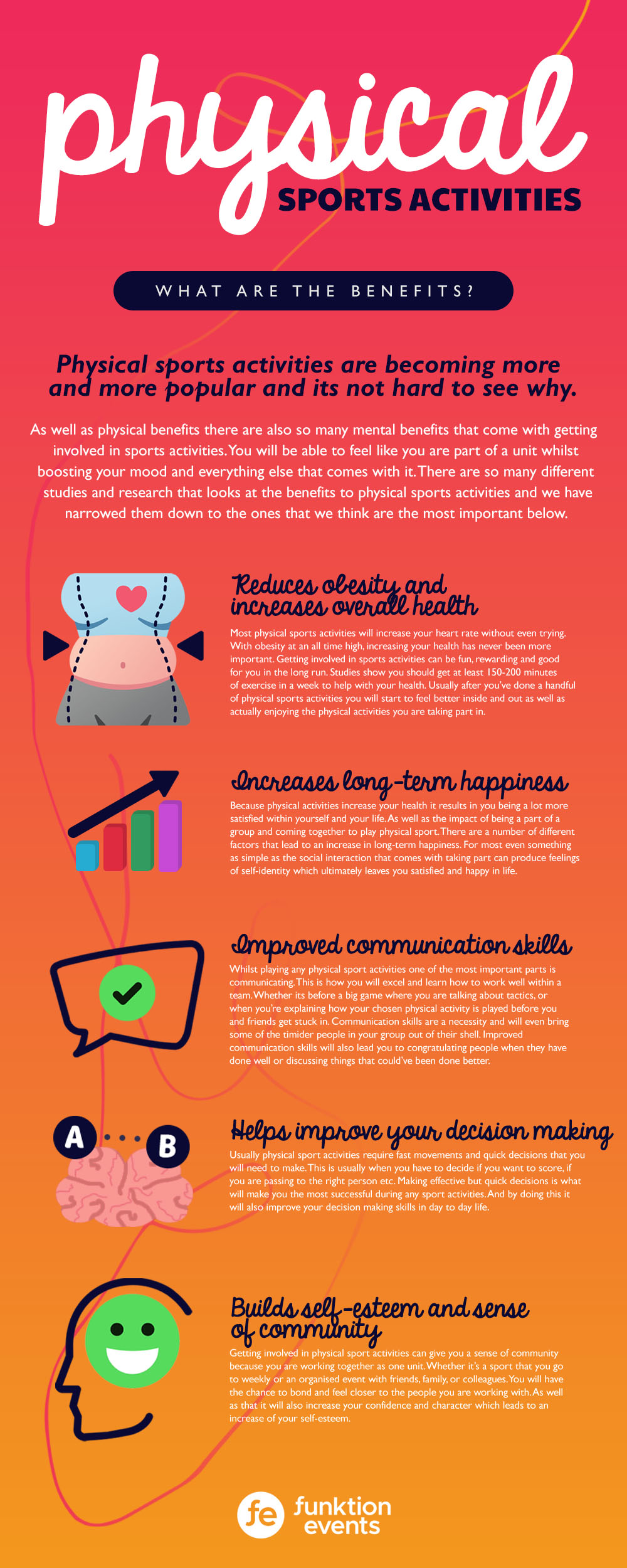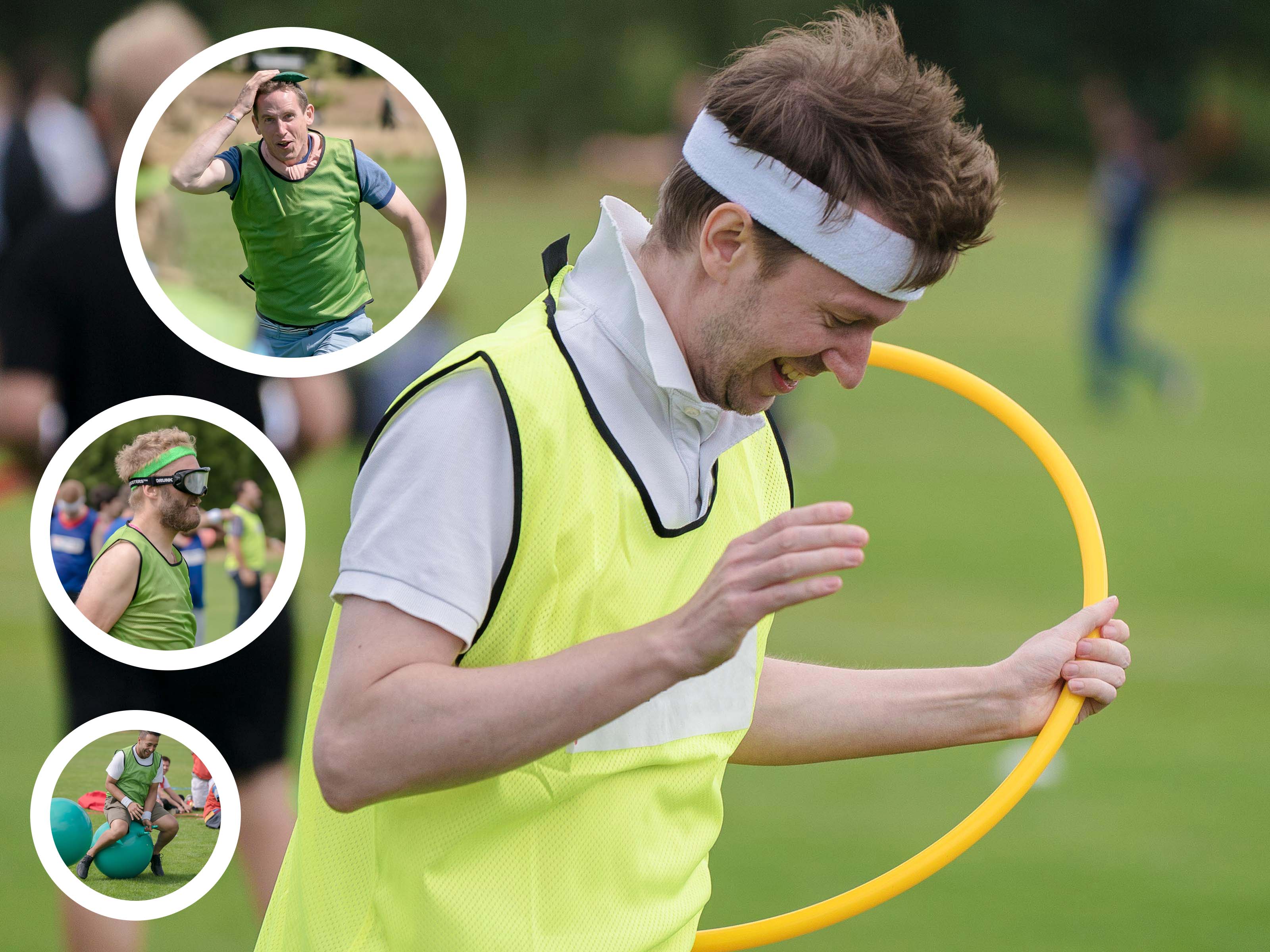 Experts in School Sports Days across the UK & Ireland
Tried & Tested – 2000+ reviews on Trustpilot
One Price – Venue, staff & equipment all included
Nationwide – We cover the whole of the UK