10 Entertaining Hen Party Ideas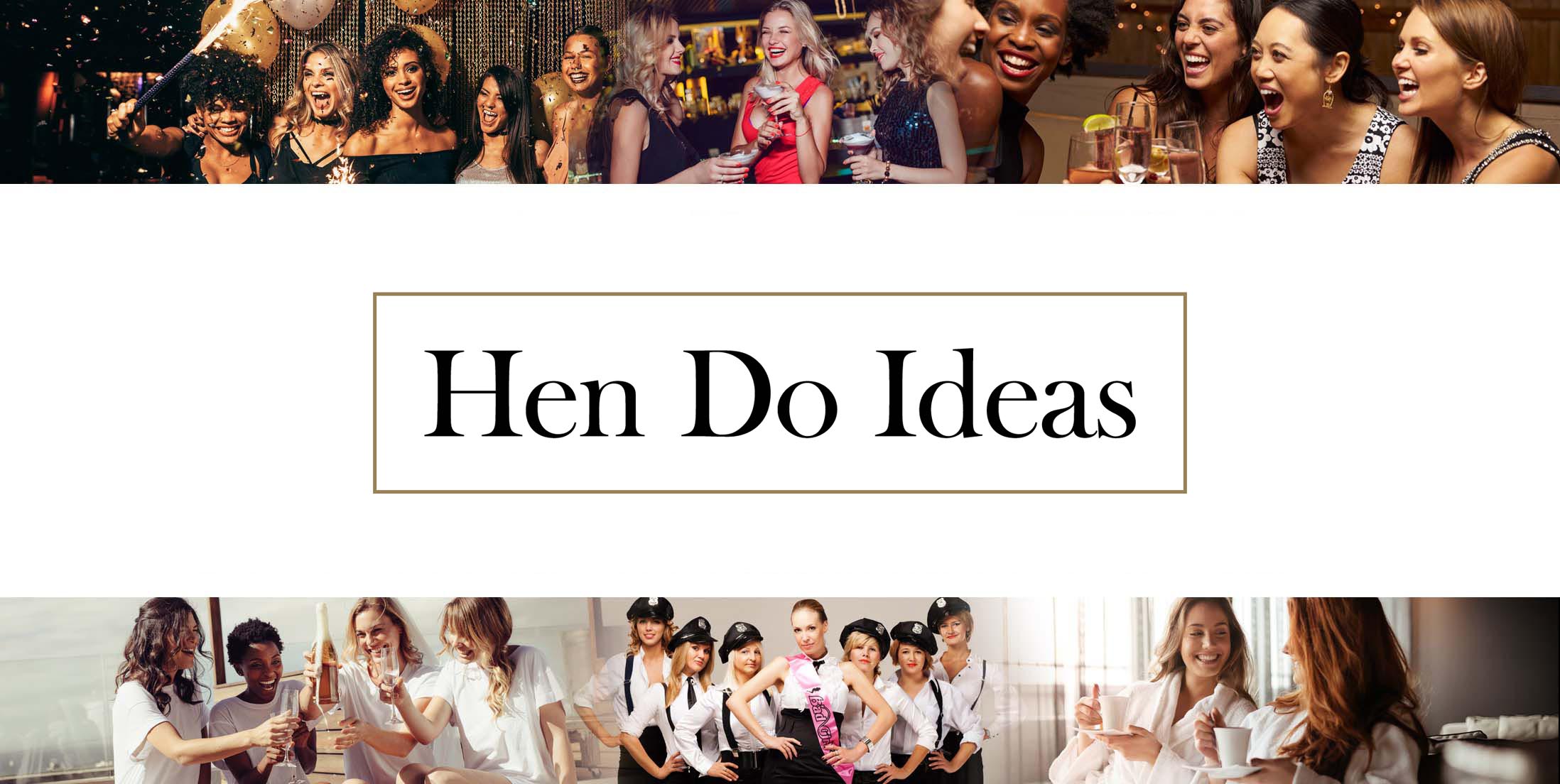 When planning your last night of freedom, you want to make it fun, memorable, and entertaining for everyone.
So we are giving you that helping hand you need. We have much experience assisting thousands of unique groups to create memorable events over the years, so we have learnt how to make them fun and memorable. Below is a list of 10 fun hen-do ideas; enjoy!
1. Old School Sports Day

If you want to plan an experience that is fun, energetic, and memorable, then an old school sports day event is perfect. You will transport back to your school years as you can have another go at competing in a sports day event!
Go head to head in various races like the sack, egg, spoon, and relay race. See who is the most competitive out of everyone in the group and who will be crowned the winner at the end of the day!
2. Girls Night

Sometimes there is nothing better than getting all the girls together and having a night in at one of your houses. Get all your favourite drinks in, order a takeaway and get together the ultimate collection of chick flicks to watch throughout the night.
This would also be a great time to play hen party games to get everyone laughing and having fun together. Not only is this a fun hen do idea that everyone will love, but it's also perfect for those who don't want to go too wild with their celebration.
We have a great list of fun outdoor games for large groups of adults too!
3. Cocktail Making

Calling all cocktail lovers, this one is for you! A cocktail making hen party is a classic choice for girls everywhere, and it's not hard to see why. With this experience, you get your private area of a city centre bar and a professional mixologist who will run the class for you.
Each group member will have the chance to create their cocktail whilst having a couple more drinks throughout the session. To keep you entertained, the mixologist will also get you to compete in some games – it's probably the most fun way to get drunk if you want to hit the town for the celebration.
4. Hen Fest

Is your last night of freedom falling in the summer month? If so, this is the perfect excuse to create a festival themed hen party! We like to call this idea a henfest.
This is a fun hen-do idea where you can go all out with decorations, outfits, make-up, food and drink and more! The best part about this idea is that it can be done anywhere, in your garden, a hired house, the maid of honour house – anywhere!
5. Dance Class

A great way to enjoy a fun hen do would be with a dance hen party! They are fun, energetic, and unique, with many fantastic dance themes to suit every type of bride-to-be. If your main aim is to let loose and create some fantastic memories with your favourite ladies, then a dance class is for you. With an instructor included and a private city-centre venue, you will have everything you need to strut your stuff and learn the ultimate dance routine.
6. Pamper Night at Home

If the bride-to-be could be getting a little stressed and overwhelmed by all the wedding planning, then a pamper night at home might be the perfect hen do idea. It is a relaxing experience and extremely fun if you are a group of girls who love a good pamper.
Get some face masks, nail varnish, foot spas, and the lot, and go all out and let everyone have the ultimate pamper session.
7. Life Drawing

Sophistication, class, and a little bit of cheekiness is what you will get from the fun life drawing class for hen parties! With this experience, you can try out a new skill with a tutor running the entire course.
As well as the tutor, you will have the nude life model who will get into all the different poses you will need to try and draw. It's a great experience that will let you get creative while having fun.
See if any of these non traditional hen party ideas are suited to your group!
8. Hire a Party House

Sometimes the simplest of hen do ideas are the ones that are the most fun, like hiring a party house, for example. It's a great way to relax, have fun in a different environment, and celebrate the bride-to-be.
You could hire a party house with a hot tub or a pool to chill and drink outside in the evening. We have found a great blog that lists some unique party houses in Wales that you might find helpful.
9. Megamix Challenge
The megamix challenge is the perfect experience if you want something energetic and memorable but don't want just one activity! This will give you a medley of 2 great sports activities. All you need to do is choose which two you want to do as a group.
Everything you need to get involved in both activities will be included on the day, so all you need to do is turn up with plenty of energy to complete the day!
10. Create Your Own Bottomless Brunch/­Afternoon Tea

Are you a group of foodies? If so, creating your bottomless brunch or afternoon tea would be great. Get some finger sandwiches, scones, mini cakes and pastries, or breakfast items to create a brunch menu.
And either food option can include some alcoholic beverages or tea or coffee, depending on what your guests want to drink. Nobody would be able to resist an experience like this.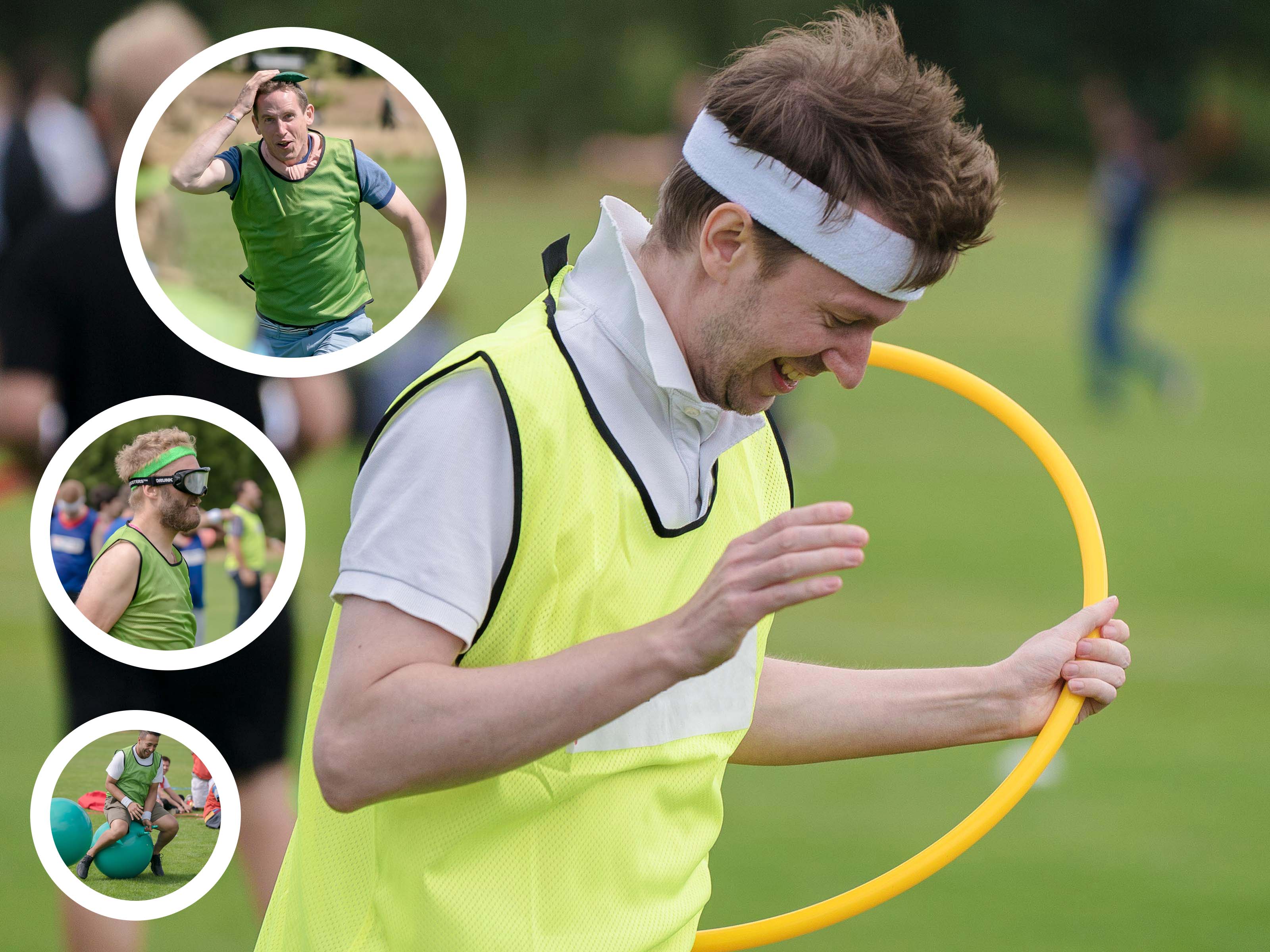 Experts in School Sports Days across the UK & Ireland
Tried & Tested – 2000+ reviews on Trustpilot
One Price – Venue, staff & equipment all included
Nationwide – We cover the whole of the UK