10 Outdoor Team Activities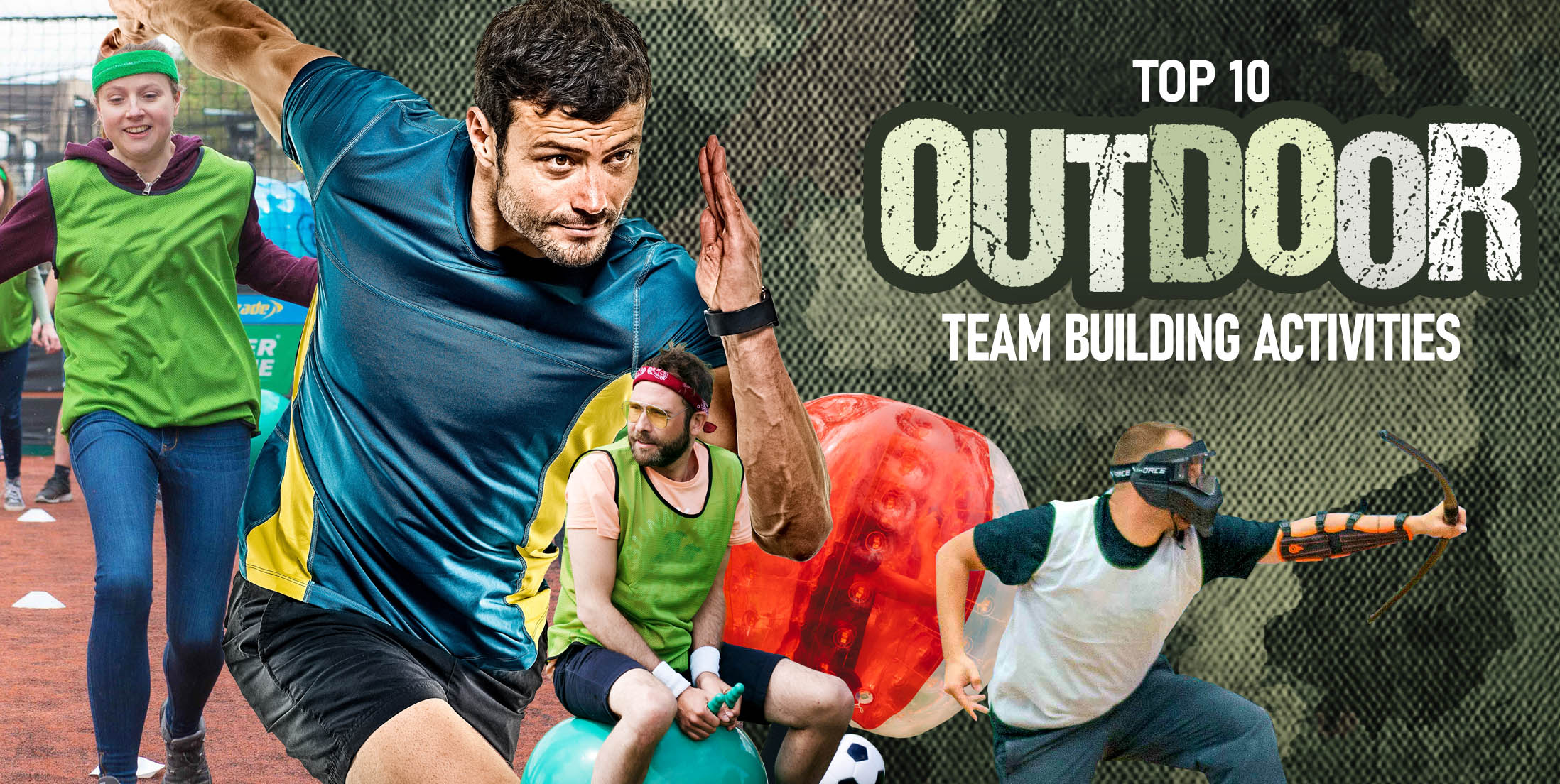 When the sun is shining there is nothing more rewarding then getting your staff outside and having some fun.
There are so many amazing ways to get your staff interacting together whilst taking a break from being inside of the office or home, Taking a break from it all and heading outside for some fresh air will be the exact thing that your workforce will want and definitely benefit from. So we have put together a list that is full of some best outdoor team building activities that will be perfect for your employees.
---
10 of the Best Outdoor Team Away Day Ideas
1. Corporate Sports Day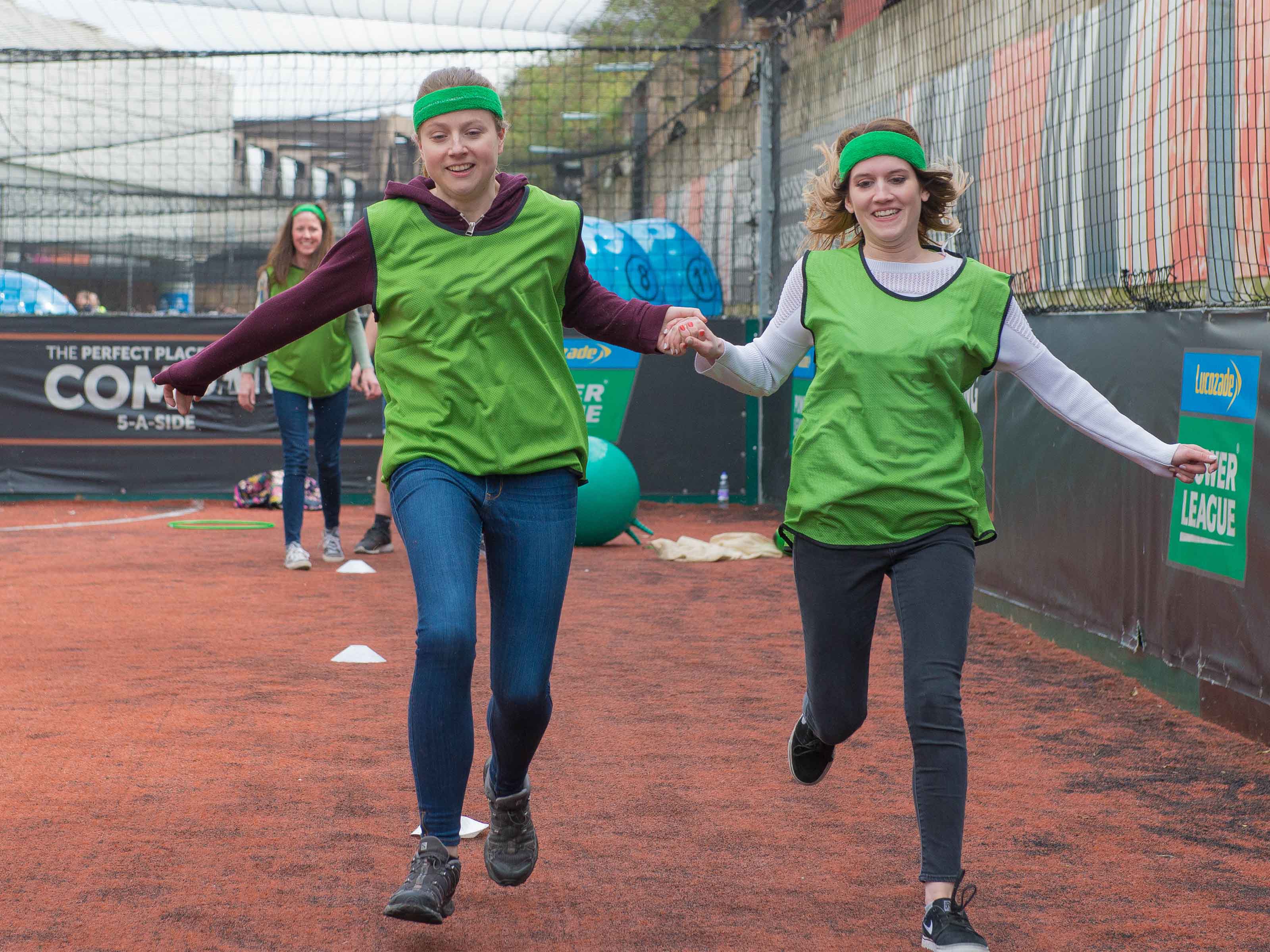 There is no better way to inject some friendly competition into your outdoor team event than with something like this corporate sports day. It will make you feel like you have travelled back in time and ended up on the school field competing in a sports day again! You'll go head to head in a variety of classic games like the space hoppers, the egg and spoon race, tug of war and even a 3 legged race!
Learn more about our Corporate Sports Day Experience »
2. Smartphone Urban Treasure Hunt
A slightly less active activity but still one that will bring out everyone's competitive side is the smartphone urban treasure hunt for teams, which you can book via Funktion Events. You will start the session by splitting up into smaller groups and downloading an app onto your phone. From there you will pick your group name and then head out to find different hotspots. At each hotspot you will either have a task, challenge, or question that you need to complete to earn points.
This kind of activity is a great way to get your workforce together for the day, break the ice with a new team or kick off festivities with Christmas team building activities.
Learn more about Smartphone Urban Treasure Hunt »
3. Dodgeball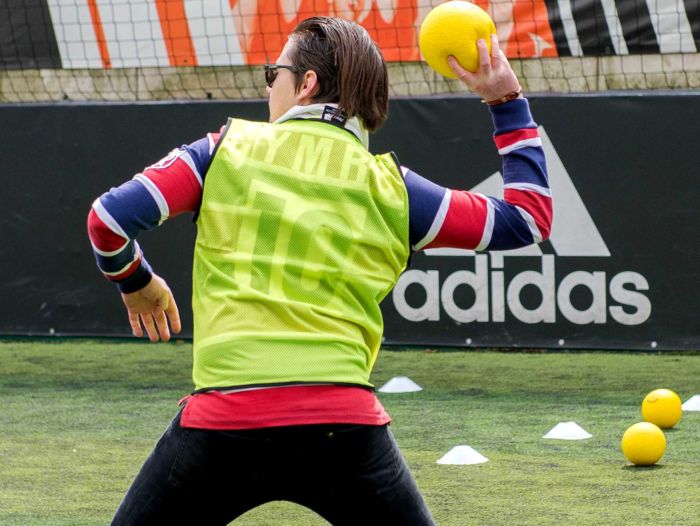 A dodgeball team building experience is a great outdoor team building activity that's well worth thinking about booking for your next company away day. Just as you'll remember from school, this game sees participants split into two teams before taking to the court for a battle of wits! With a line of dodgeballs in the middle of the room, the aim of the game is to pick them up and throw them at your opponents to knock them out of the game. However, if you catch an incoming ball thrown by a member of the opposite team, you will knock out the person who threw it and also have the chance to bring back one of your eliminated teammates! With an activity coordinator to host and manage the event, this is a classic outdoor team building activity that you definitely shouldn't overlook!
Learn more about Dodgeball »
4. Soap Box Derby
Give your staff a good few hours of outdoor team fun with the soap box derby. Split up into smaller groups and design, build and race your own soap box vehicle. The race will have a pit stop gazebo that will be provided for each group and you will have to choose a designated driver and pusher per soap box for the race. The winners also receive a medal.
Learn more about Soap Box Derby »
5. Battle of Olympus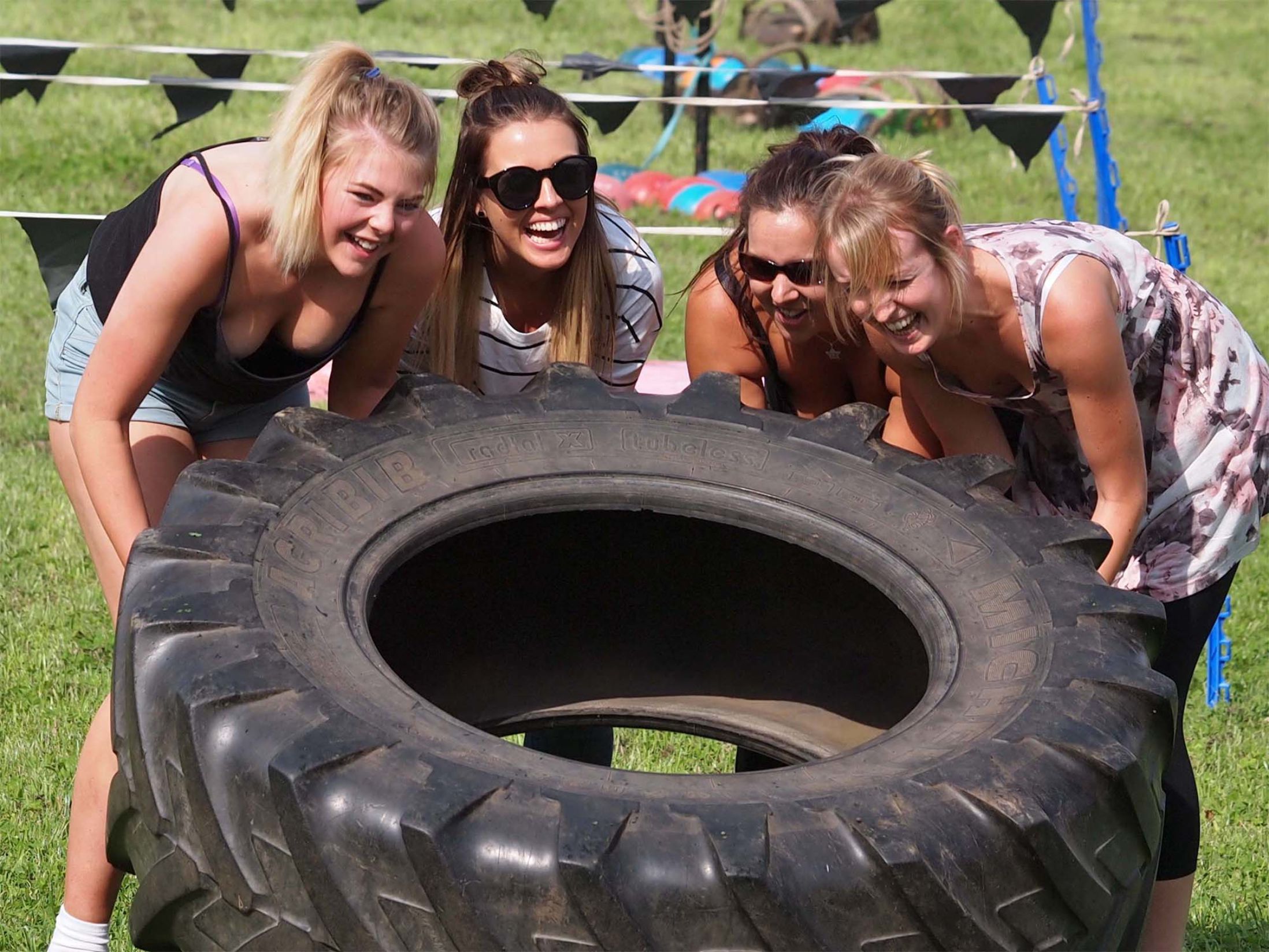 Test yourselves in the ultimate battle of strength with a Battle of Olympus team building experience. Taking place outdoors, this event gives you the chance to show off your physical abilities and work on your teamwork and collaboration skills whilst encouraging lots of healthy competition throughout. For this event, everyone will split up into smaller teams of 4-6 people before making their way around a series of games including everything from shotput to crossbows, long-jumping, sumo wrestling and a whole lot more in a bid to win as many points as possible. By the end of the activity, those that have racked up the highest score will be crowned the overall winners of the day!
Learn more about Battle of Olympus »
6. MegaMix Challenge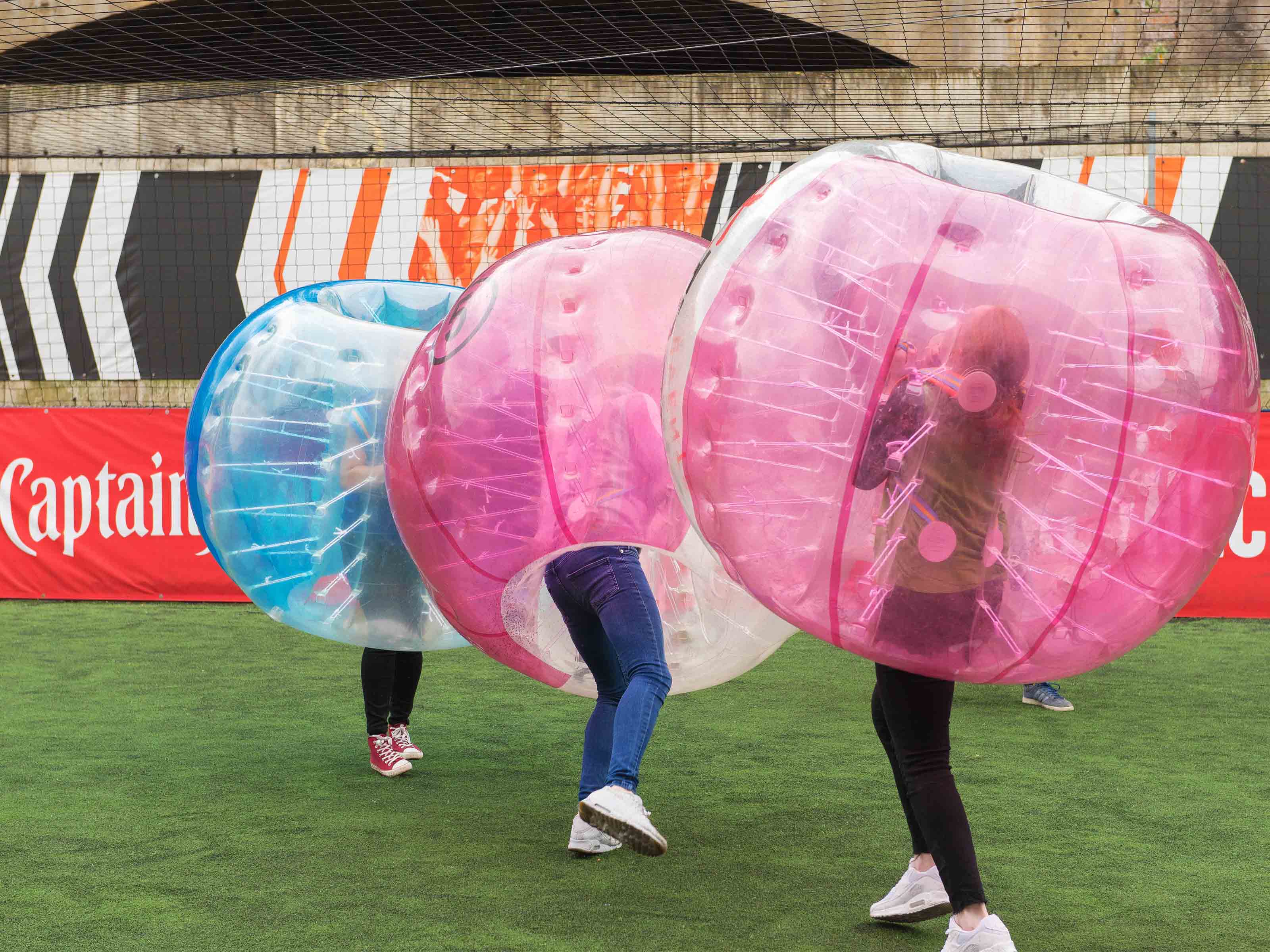 If you aren't too sure on what exactly you want to do for your outdoor team away day then the megamix challenge will be perfect. There are a range of different activities to choose from and with this you are able to pick your two favourite. And then for 2 whole hours you will have the chance to enjoy some energetic fun as an events co-ordinator hosts both of the activities for you all! Double the fun with double the activities.
Learn more about our MegaMix Challenge »
7. Bubble Mayhem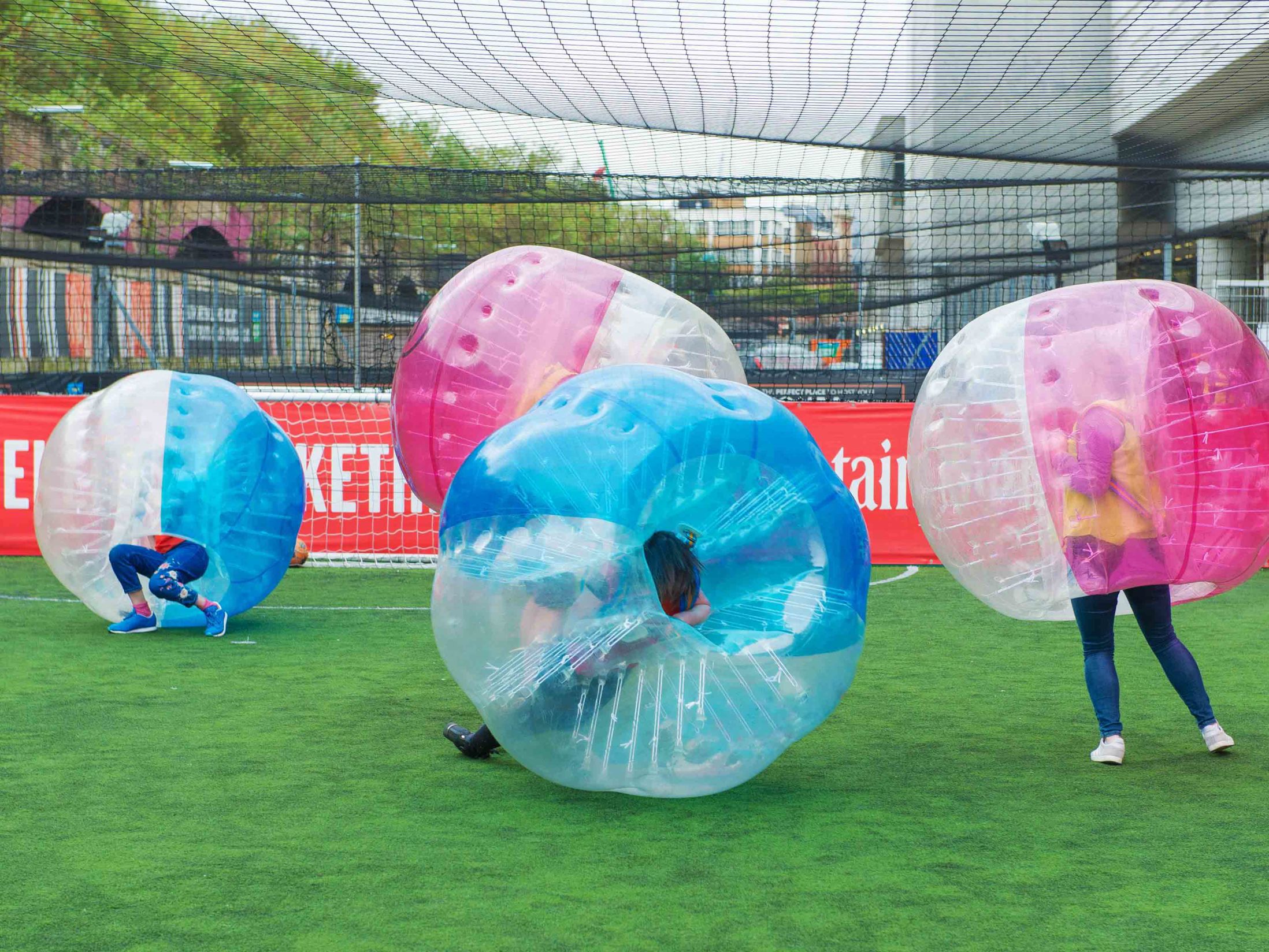 Get all your staff and pop yourselves inside of a zorb bubble suit and get involved in a range of different fun games. Bubble mayhem is an experience where you will all find yourselves bashing, smashing, and crashing into each other and rolling around the floor. You will have an events co-ordinator who will take you through each game and explain the rules and what you need to do. The games that you could be playing include bulldog, last person standing and relay races.
Learn more about Bubble Mayhem »
8. It's a Knockout Team Challenge
It's a knockout team challenge is the perfect experience if you want something energetic, fun, and unique. It's a mixture of inflatable, costume, and relay games where you will take part in the wettest, wildest, and wackiest activities that you can think of! It's the perfect experience if you are a large group and want a fun filled day that will get everyone laughing. You will split up into smaller groups and nominate a group captain who will lead you all.
Learn more about It's a Knockout »
9. Superhero Challenge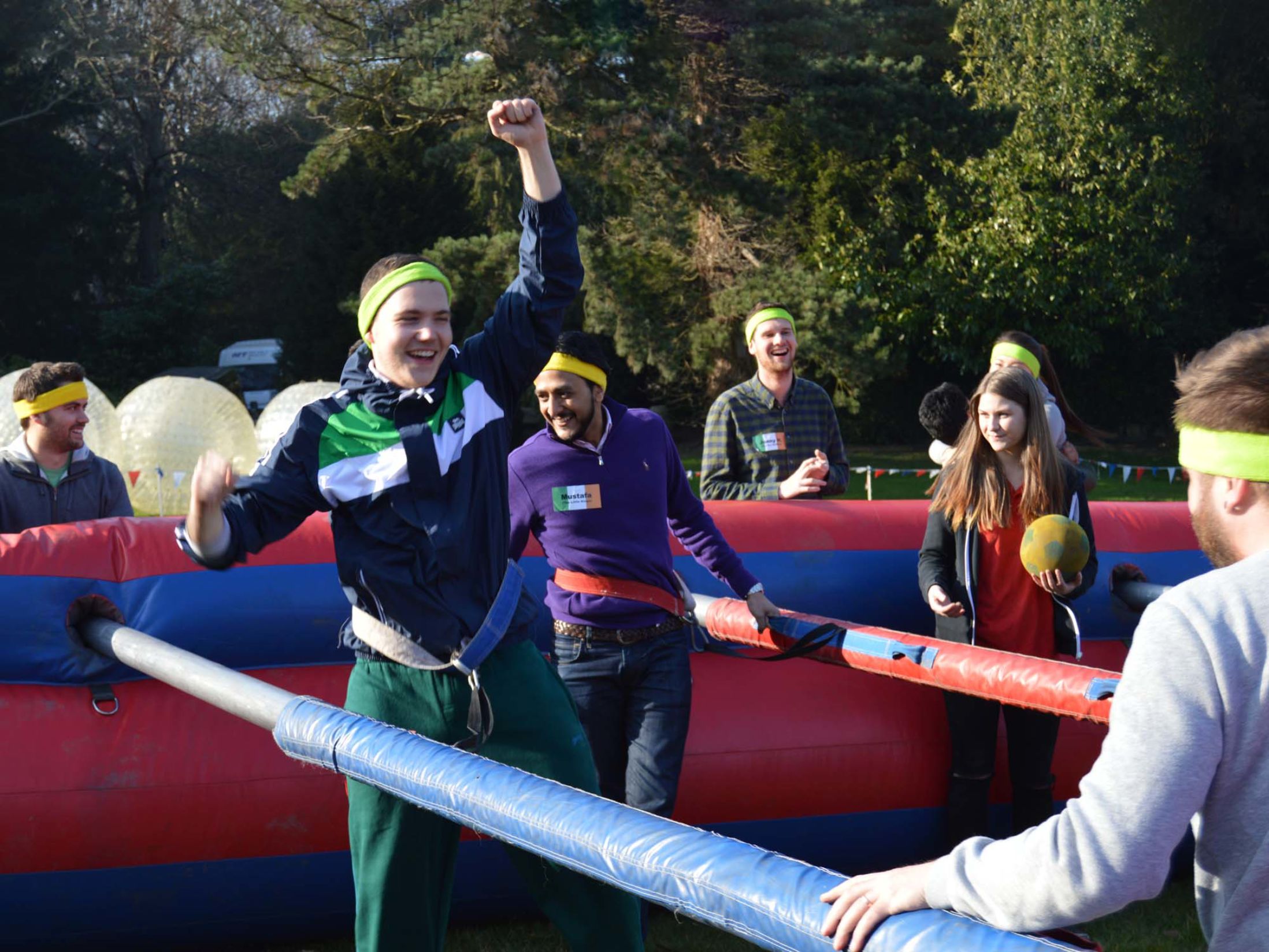 A physical activity that blends both competitiveness and light-hearted fun, the Superhero Challenge team building experience sees everyone taking part split up into smaller teams of 4-6 people to compete for points in a bid to top the leaderboard and be crowned the overall winners of the day. Packed full of hilarious inflatable games and assault courses, this event will be sure to test everyone's physical skills, mental agility and overall soft skills throughout, making it a perfect all-round event for your next team away day.
Learn more about the Superhero Challenge »
10. Bubble Football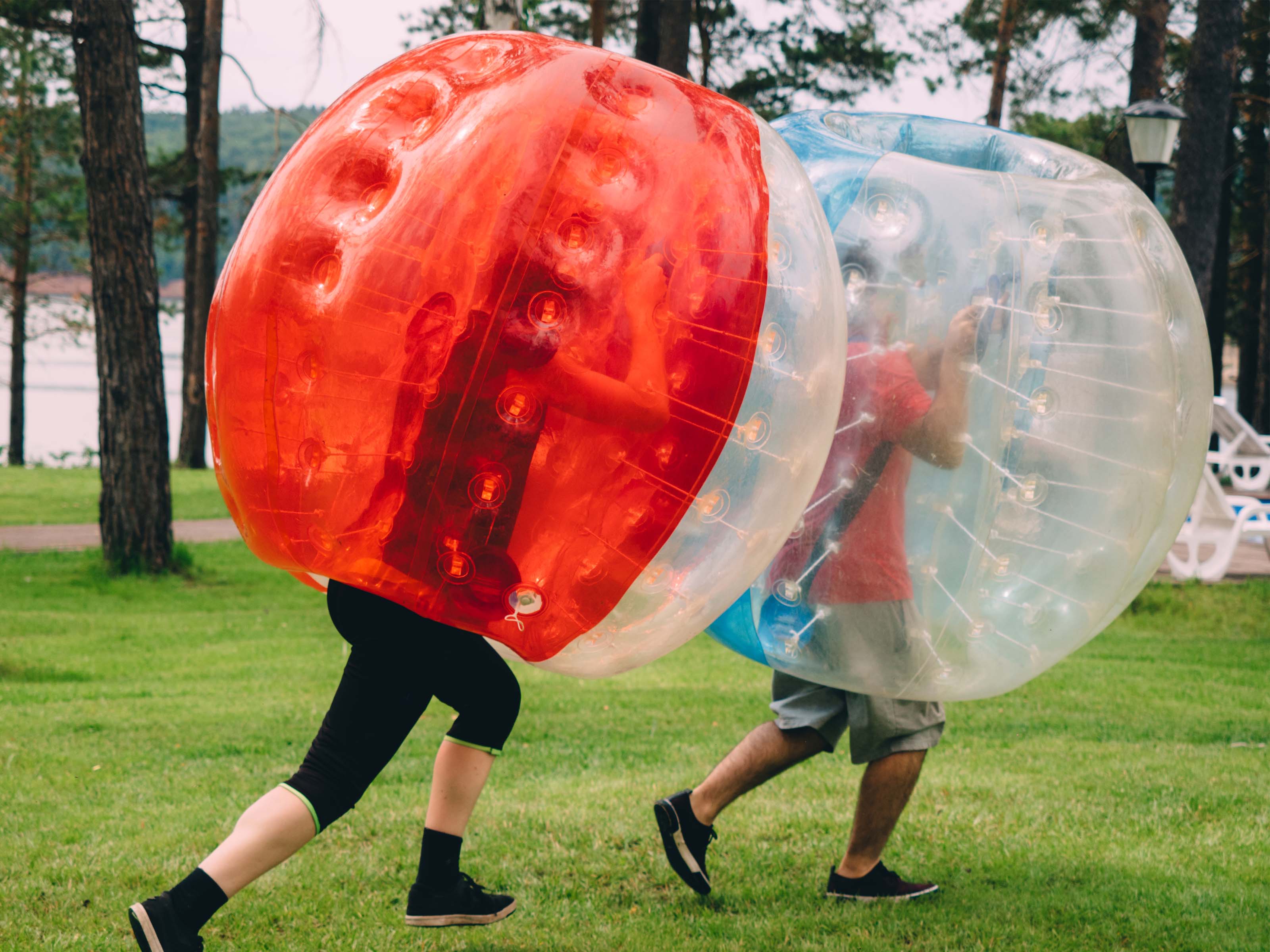 Another extremely popular outdoor team activity is the bubble football by Bubble Active. You can all try out being inside of a 1.55m inflatable bubble suit and go head to head in a unique game of football. Split up into two groups and play a game of 5-a-side football. The main thing you will be doing is crashing into each other and rolling around on the floor! It's a hilarious experience that everyone in your work will enjoy whether they can play football or not.
Learn more about Bubble Football »
---
What are the benefits of outdoor team building activities?
1. Fresh Air lowers Stress
Why would you want to go from being inside a busy office to going into a conference space for an activity which may be similar size to the office you're in every day. By going outdoors you are getting plenty of fresh air that is good for de-stressing, especially for people who work inside an office.
2. Improves Mental Energy
Not only can work be physically draining it can also be mentally draining so heading outside and enjoying the fresh air, having some fun and trying out something new can do wonders for your mental energy.
3. Improves your Positive Outlook
When work all gets a little too much people can be quick to think negatively about the situation. But with an outdoor team event it can help with reducing any negative thoughts and making you feel a lot more refreshed about the rest of your work tasks.
4. Helps your Focus and Creativity
There are so many benefits to being outside and one of the main ones for work is that it helps your focus and creativity. There has been various studies surrounding this topic and all of them back up that 'nature therapy' is extremely beneficial to a team.
When is the Best Time of Year for Activities for Teams Outdoors?
Since we are in the UK you can never be too careful when it comes to outdoor planning... and planning team building events outside is no different. We would suggest keeping your activities for your office outdoors to the summer months when you can expect a lot more sun and a lot less rain! After all, there's tonnes of benefits to physical sports activities that are well worth exploring and are best enjoyed on a sunny day!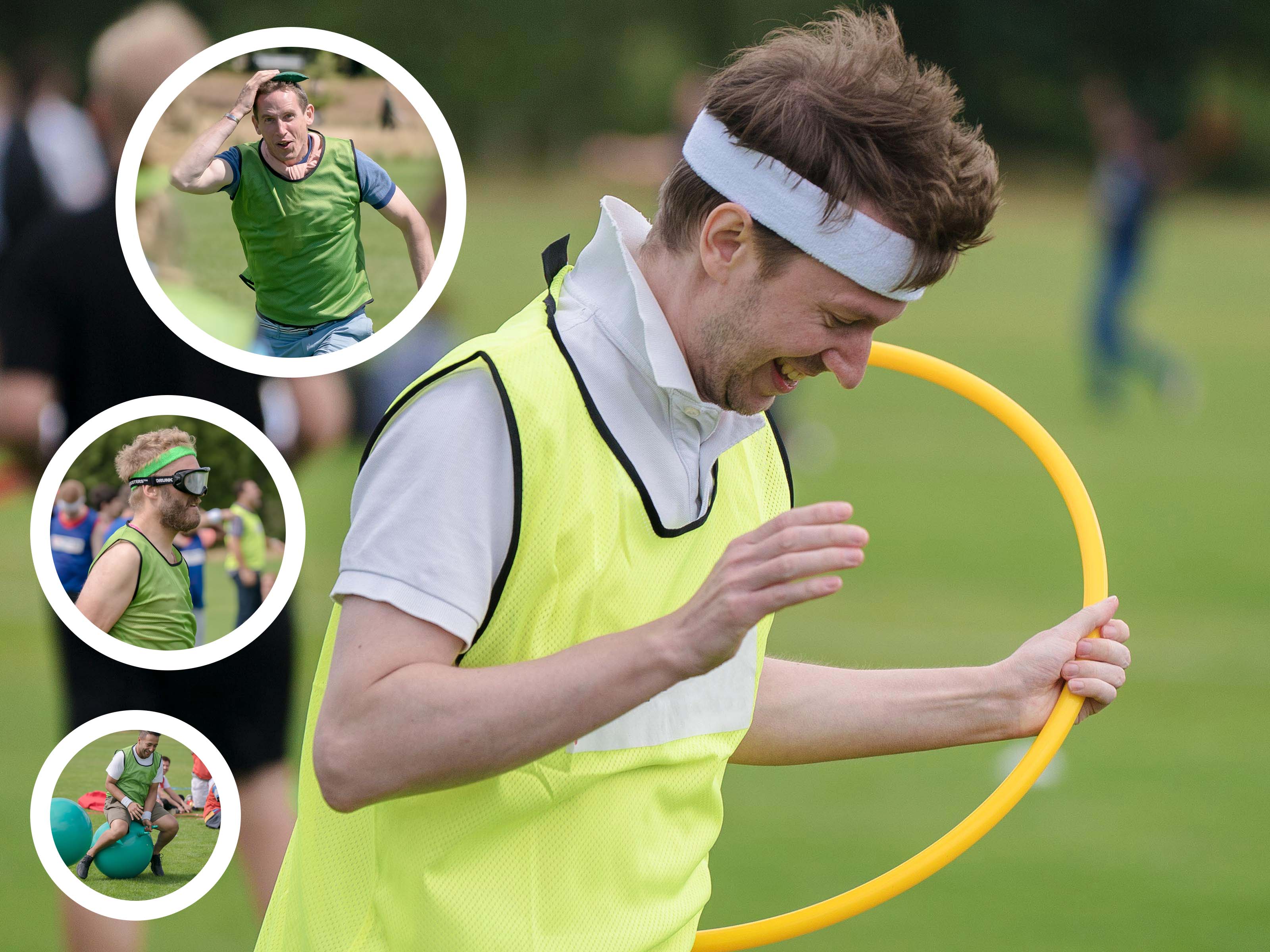 Experts in School Sports Days across the UK & Ireland
Tried & Tested – 1900+ reviews on Trustpilot
One Price – Venue, staff & equipment all included
Nationwide – We cover the whole of the UK