Active Hen Party Ideas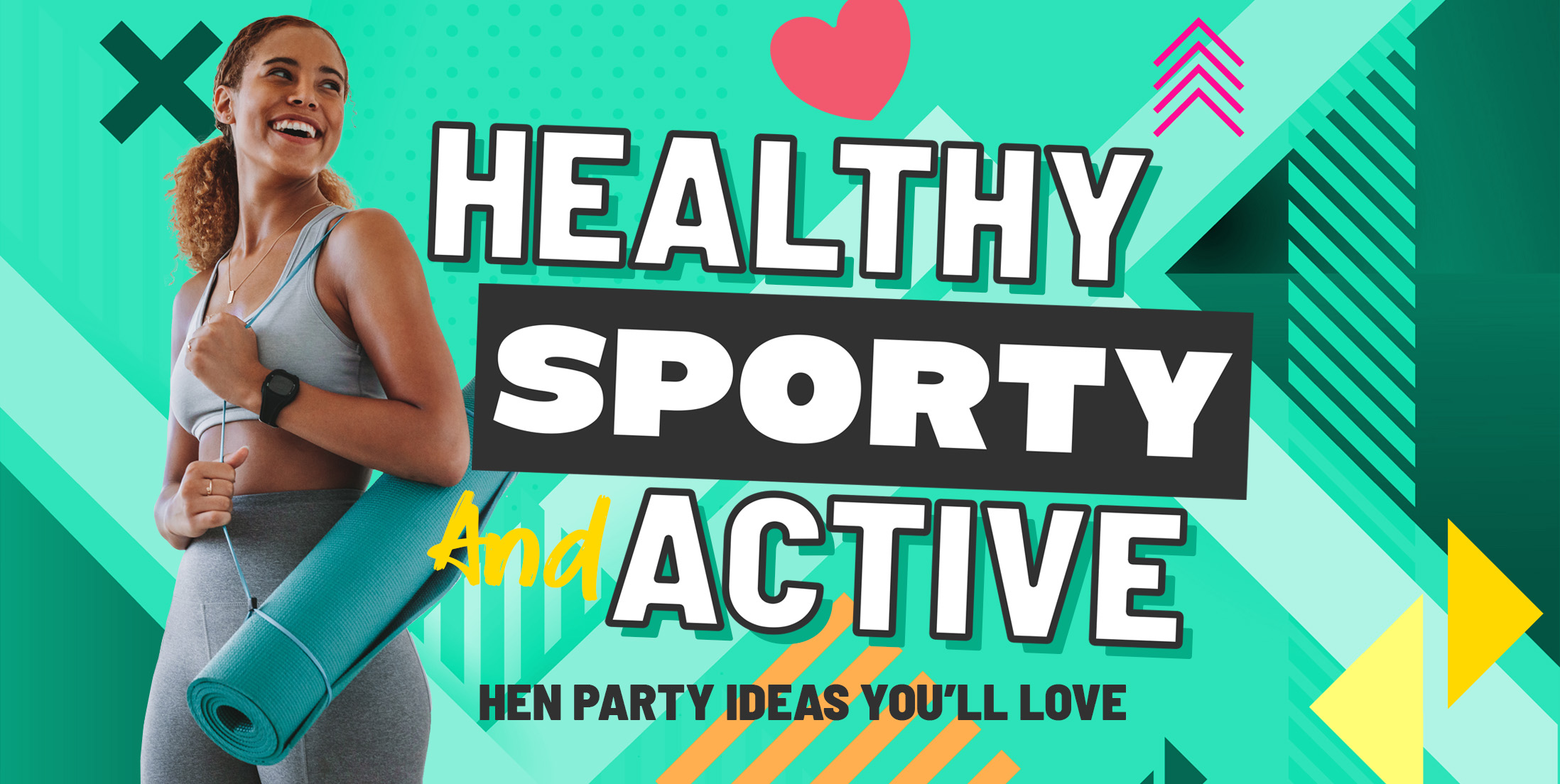 Lots of us love a boozy night out, especially on the last weekend of freedom… but if you're looking to do something a bit different, why not consider hosting a sporty hen party?
The perfect way to inject some friendly competition and competitiveness into your weekend, a health and active hen party is a brilliant way to get your adrenaline fix whilst having a proper good laugh with the girls!
---
Even if you've never considered having a sporty hen do before, it's one of those experiences that everyone can get stuck into and have a great time with, regardless of experience or skill level. That's because many of our sporty hen party ideas are fully managed, meaning you'll be hosted by an activity co-ordinator who will run through all the details and rules of your event, as well as making sure everyone taking part is having a great time.
Why Choose an Active Outdoor Hen Party Activity?
Despite Britain's wild and unpredictable weather, we still have some fantastic stretches of sunny days during the summer! This would be the perfect time to plan on hosting your outdoor hen party, regardless of what activity it is. Not only is it a great way to move those muscles and get the oxygen pumping, but it's also a great opportunity to try something a bit different that you wouldn't normally consider.
Have some Competitive Fun with Sporty Hen Party Activities
The best part about having a sporty hen do is the competitive edge you can bring to your day - After all, a bit of competition is the ideal way to bring people together for a great time, even if they're not overly familiar with each other or haven't even met before. So with that being said, let's take a look at some healthy ideas for a hen do that you can incorporate into your last weekend of freedom!
---
5 Fabulous Active Hen Party Ideas
Now that you're thinking about having an active hen do, where do you start with the planning? Lucky for you, we've got some fantastic active hen party ideas in mind that we think you'll love! From bouncing around in zorb suits in a game of 5-a-side to learning dance moves to one of your favourite tunes, take a look at all the best sporty hen party activities we can offer you!
---
What are the Benefits of having an Active Hen Weekend?
Not only does having an active hen weekend give you the chance to break out of the usual routine of hitting the bars and clubs before spending the rest of the weekend in bed with a hangover, but it also gives you the chance to learn new skills and get your muscles moving whilst having some competitive fun! What's best is that the majority of these sporty hen do activities are perfect for anyone to try out, no matter what their skill or experience level is.