10 Exciting Outdoor Games for Large Groups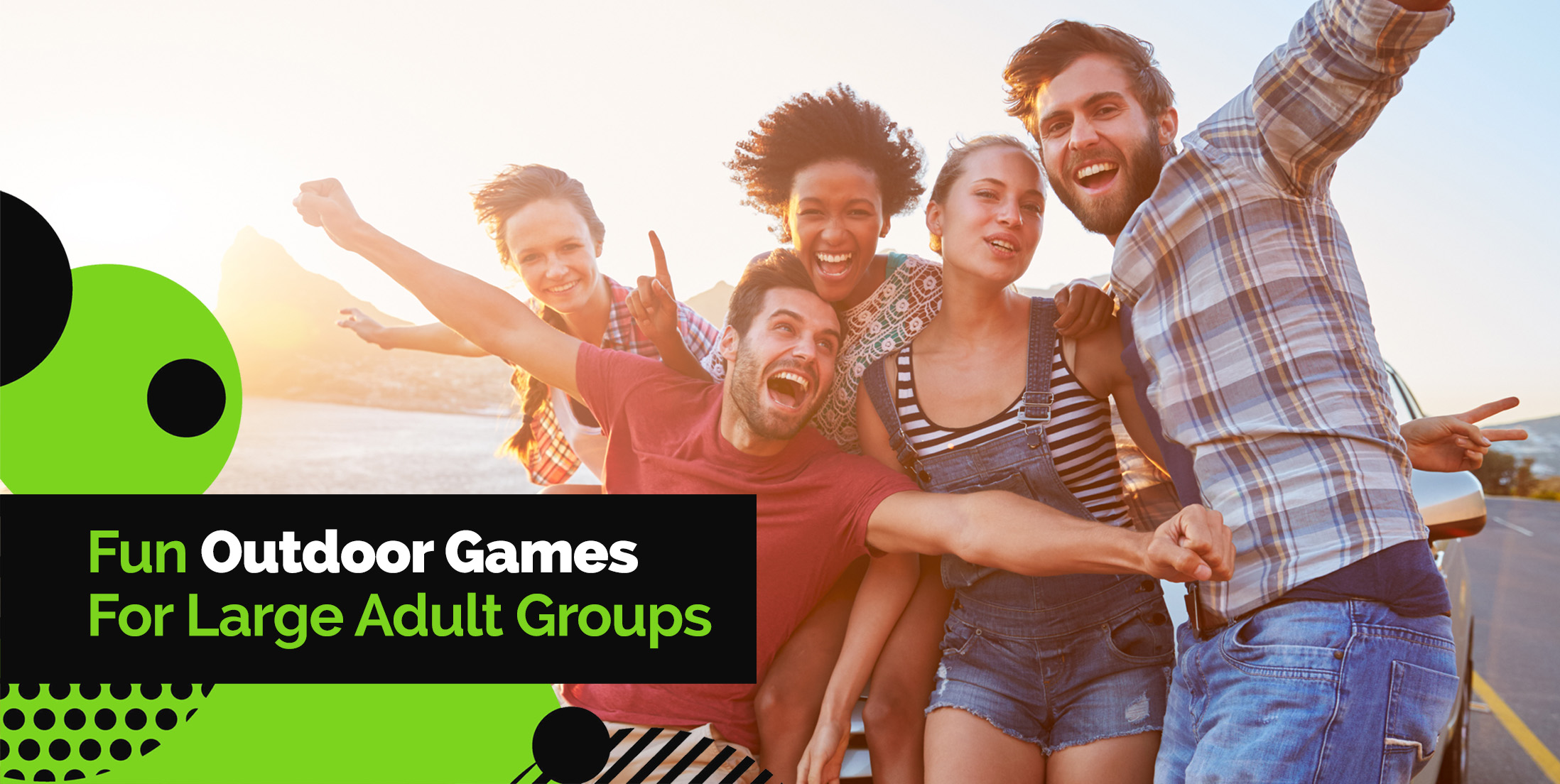 Feel like big kids and let loose with these fun outdoor games.
Whether you are a large family wanting some fun games or have a corporate event booked and need some entertainment for your guests. We have researched and put together a great list of outdoor games for adults that you can book and some that you can organise yourself! Playing sports has many benefits; they will inject some friendly competition into your day and give you a chance to get some fresh air and vitamin D.
Top 10 Outdoor Games for Large Groups
1. Old School Sports Day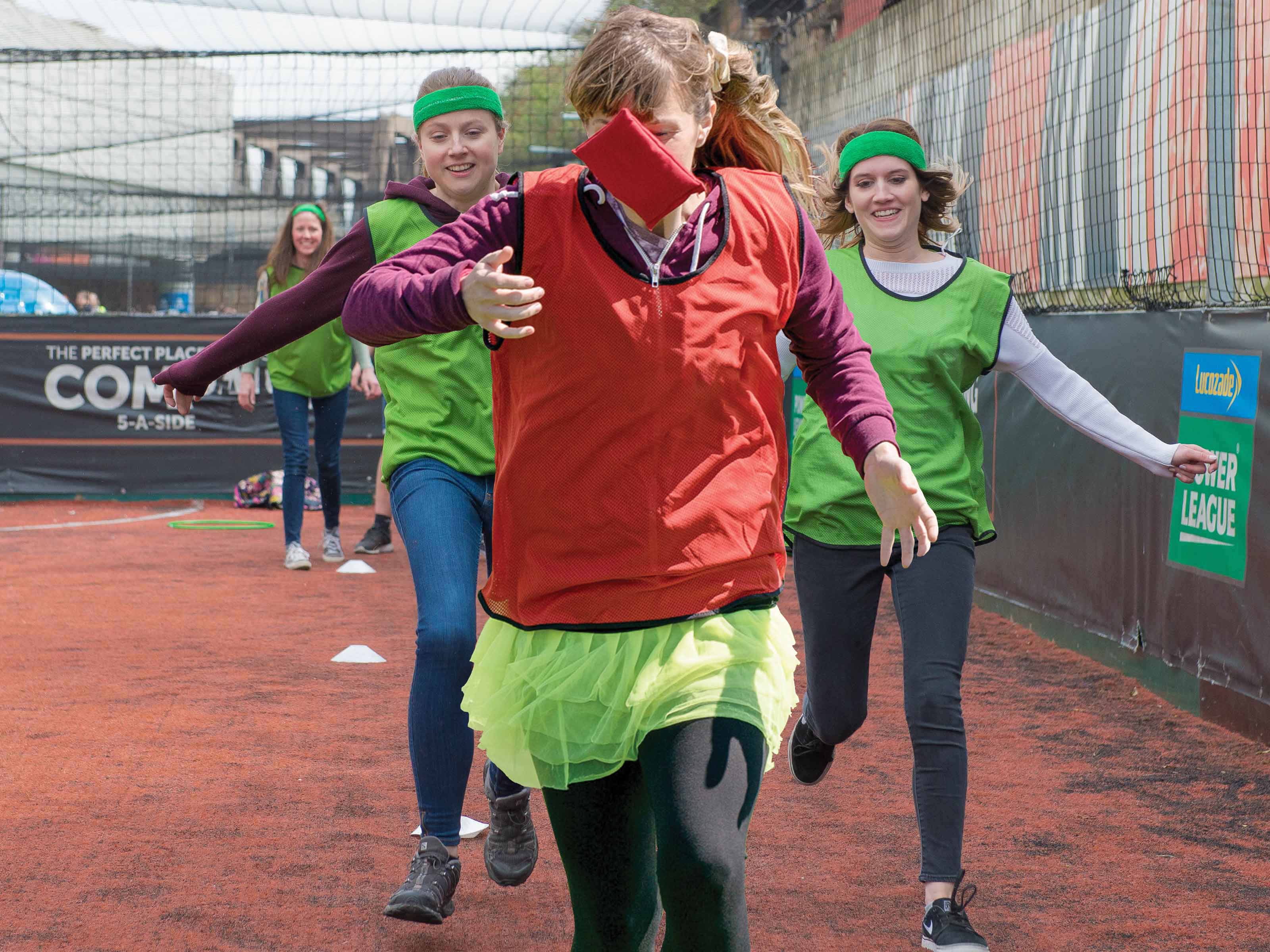 Old school sports day would make a great outdoor game for a large group of adults for several different reasons. It allows everyone to feel like big kids as they get involved in various sports day-themed games. All the adults will split into smaller groups where you will head to head in races like the relay race, egg and spoon, sack race and more! This experience will bring out your competitive side while being fun for everyone involved.
2. Rounders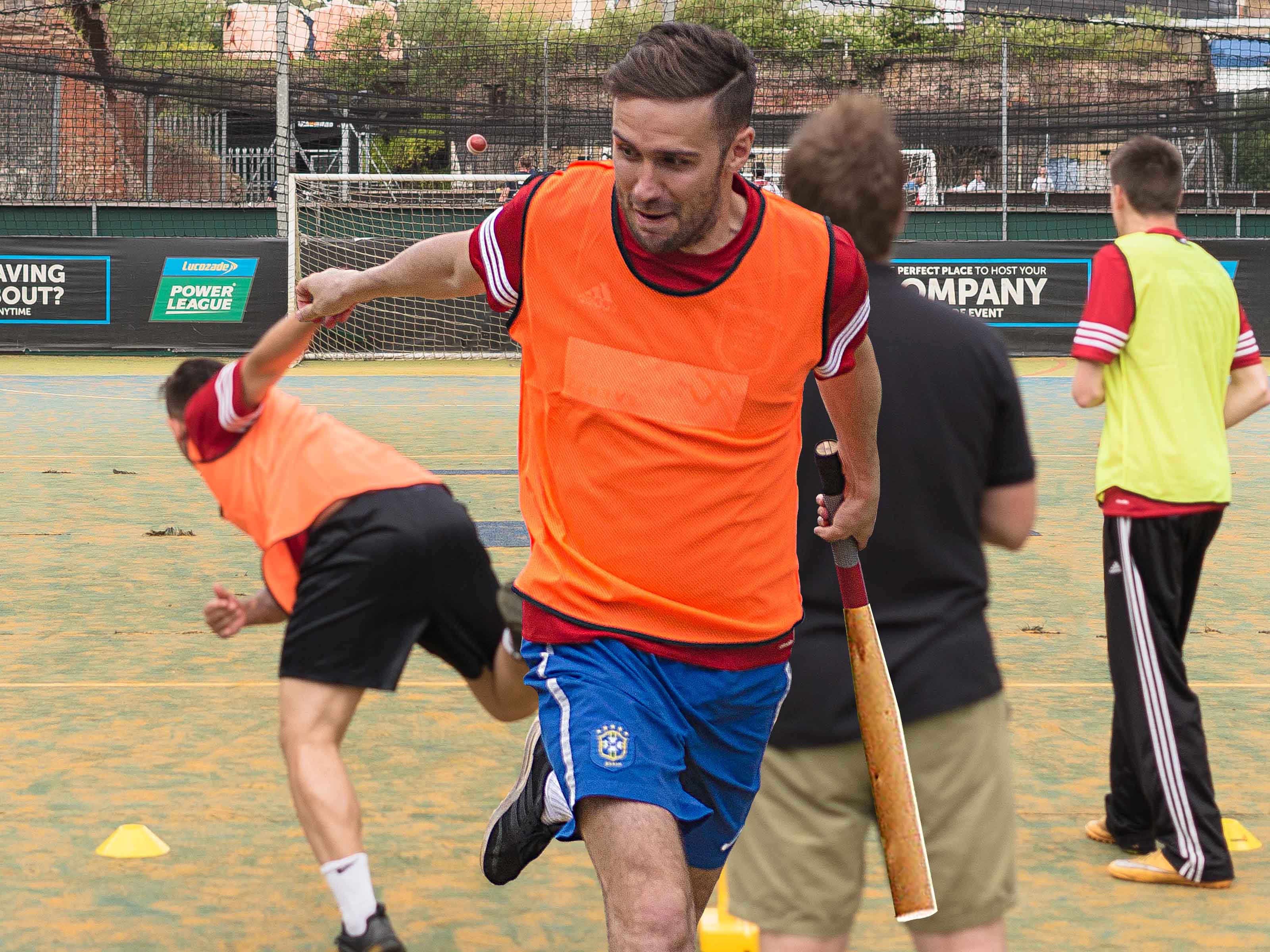 If you have enough space, rounders will make a great outdoor game for a large group of adults. People of all ages and abilities love rounders, and it is a game that can be tailored to each player. It's a game that will inject some friendly competition into your day and make it an experience to remember. The best thing about rounders is that all you need is a bat and a ball then you can make the posts yourself. But if you want to buy a full rounders set, we have found one here.
5 Benefits of Physical Sports Activities
3. Megamix Challenge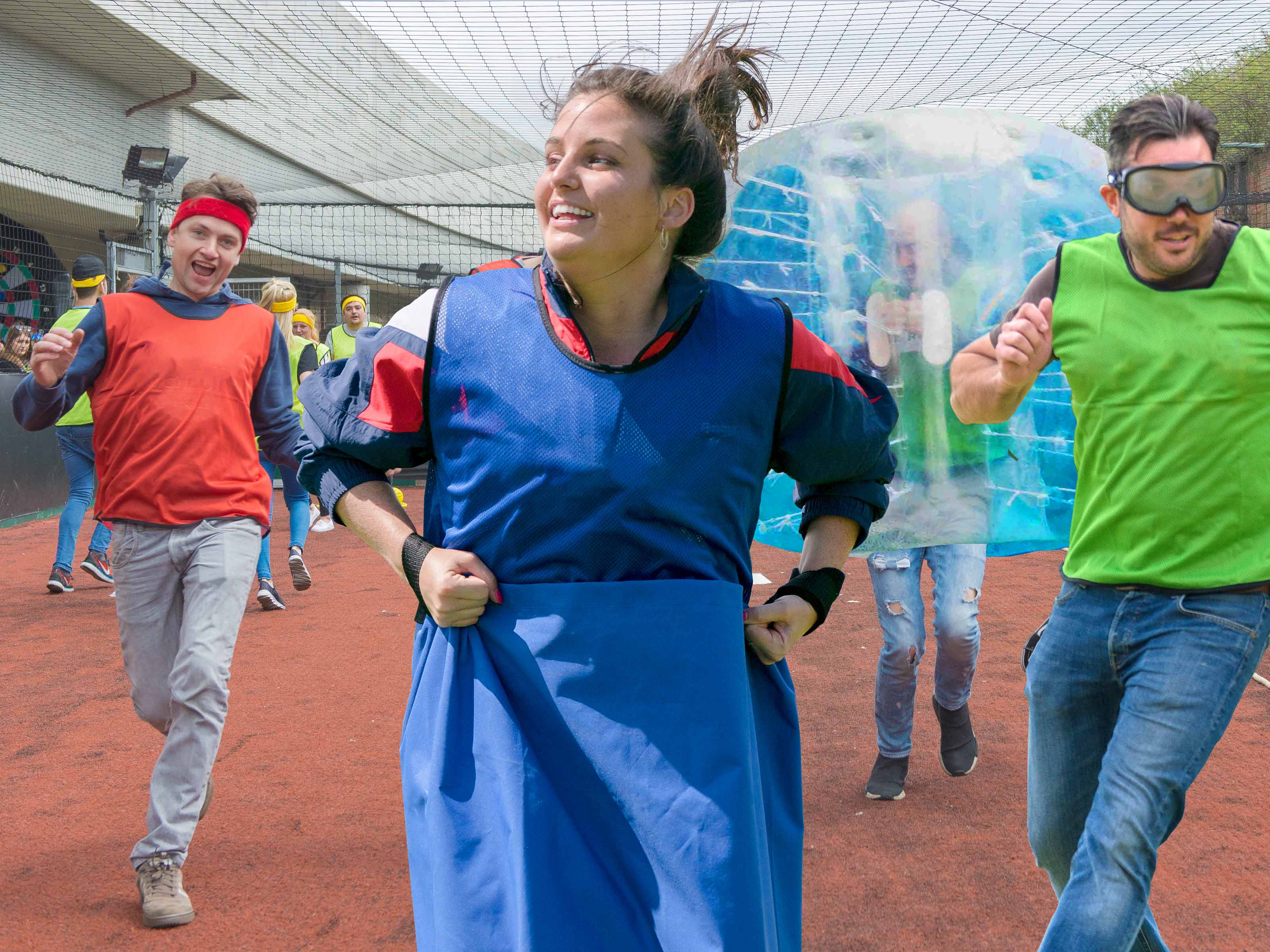 The Megamix challenge will be perfect if you want something active, competitive, fun and an outdoor game that is perfect for adults. Choose your favourite games from the ones available and create a day full of fun. The games available include bubble games, archery tag, electric shock football, goggle football, dodgeball and more! You can tailor the experience to suit your group and everyone's abilities.
4. Giant Jenga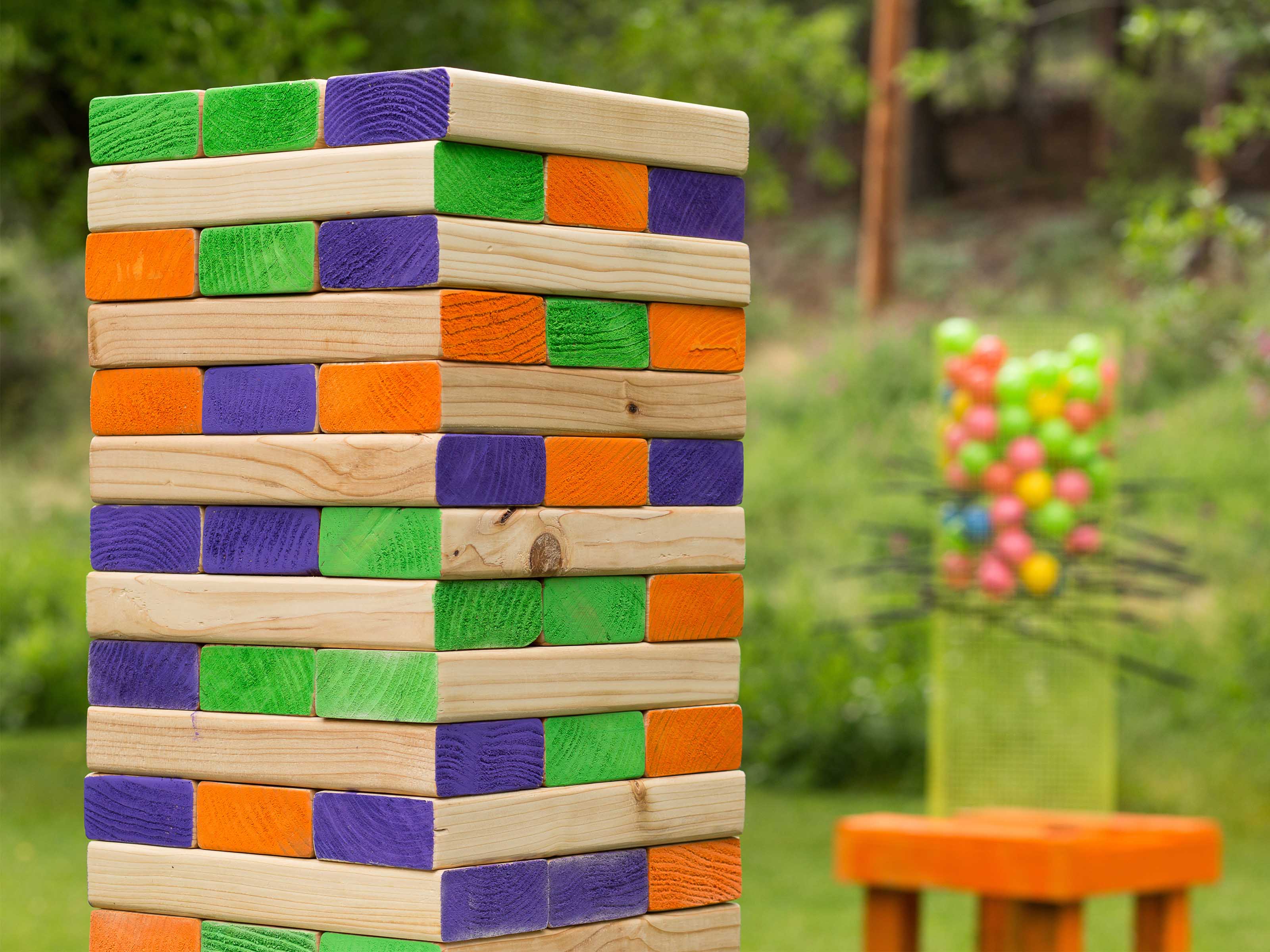 Another great game that doesn't require any pre-planning would be a garden game like Giant Jenga. It's quick and easy to set up and a game everyone will enjoy. A usual game of Jenga will bring out everyone's competitive side, so upping the scale of the Jenga tower will surely make everyone even more competitive. We have found a tremendous giant jenga set from Charlie's that you can buy here.
5. Bubble Football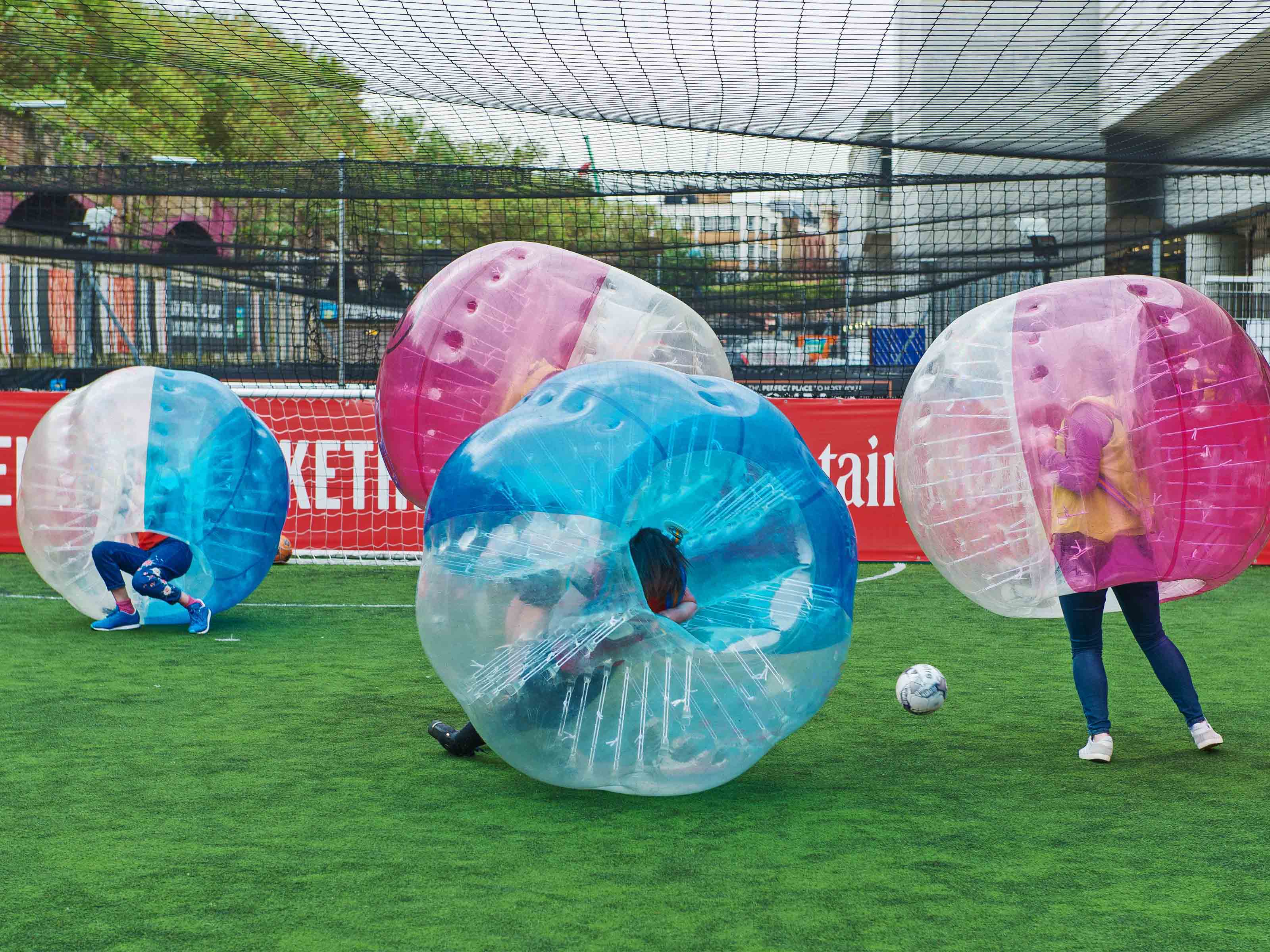 Bubble football will provide you with an experience that is fun, energetic, and memorable. This event will let you and your group have a go at a five-a-side game of football. Start with a safety briefing and a fun warm-up before you get onto the enjoyable stuff. You will each be encased inside a Zorb bubble suit, and you aim to score goals against your opposing teams. But its not that easy you will find yourself bashing, crashing, and rolling all around the pitch.
6. Water Fight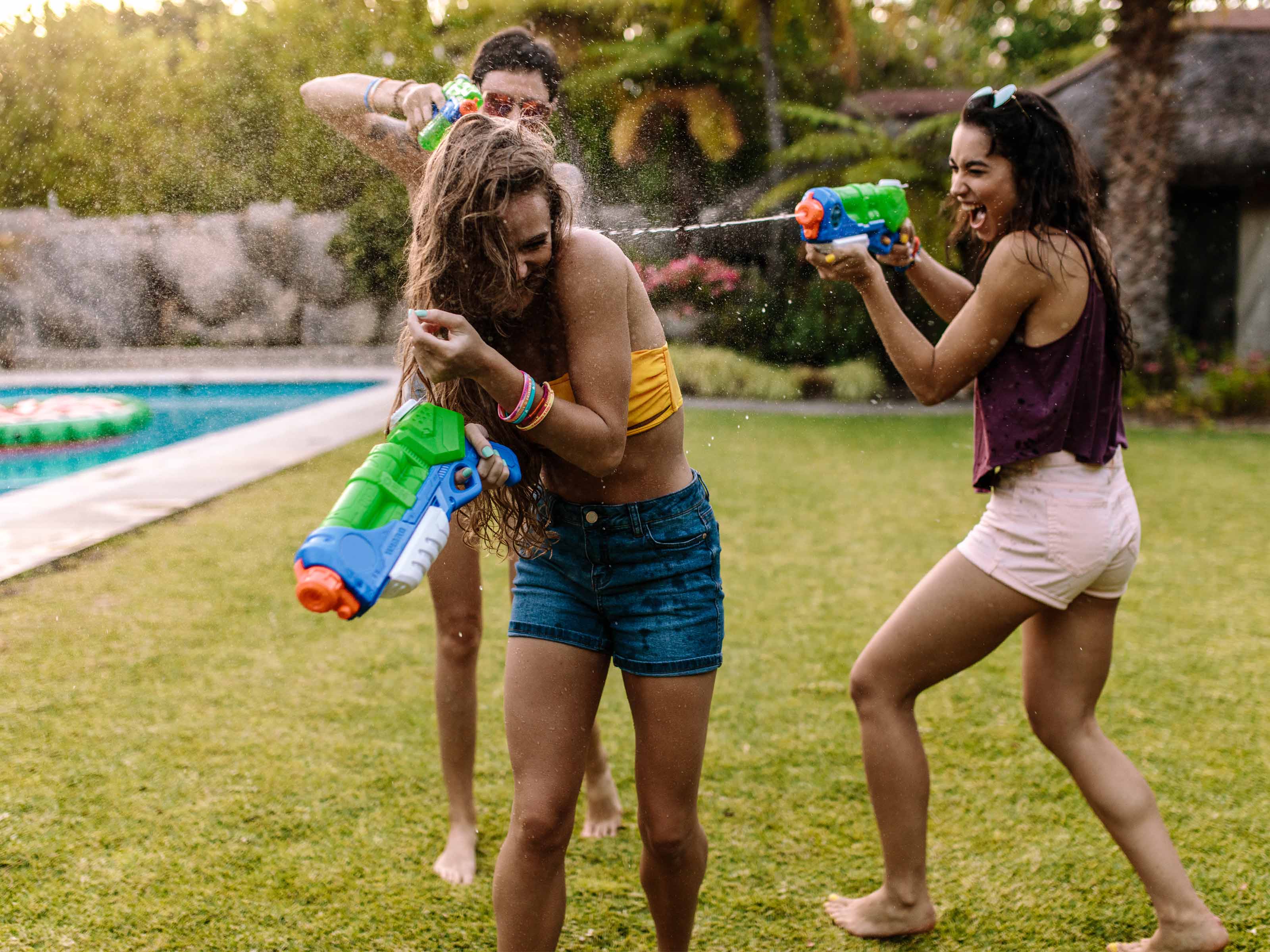 In the summer, there is sometimes nothing better than letting loose and having a water fight. Even if you don't want to participate in a game like this, you won't be able to resist as soon as everyone starts! You could go out and buy water guns like the ones found on The Entertainer, or just get some water balloons and go all out with the fun. Either way, it's a great game to play outdoors, no matter how old you are.
7. Goofy Games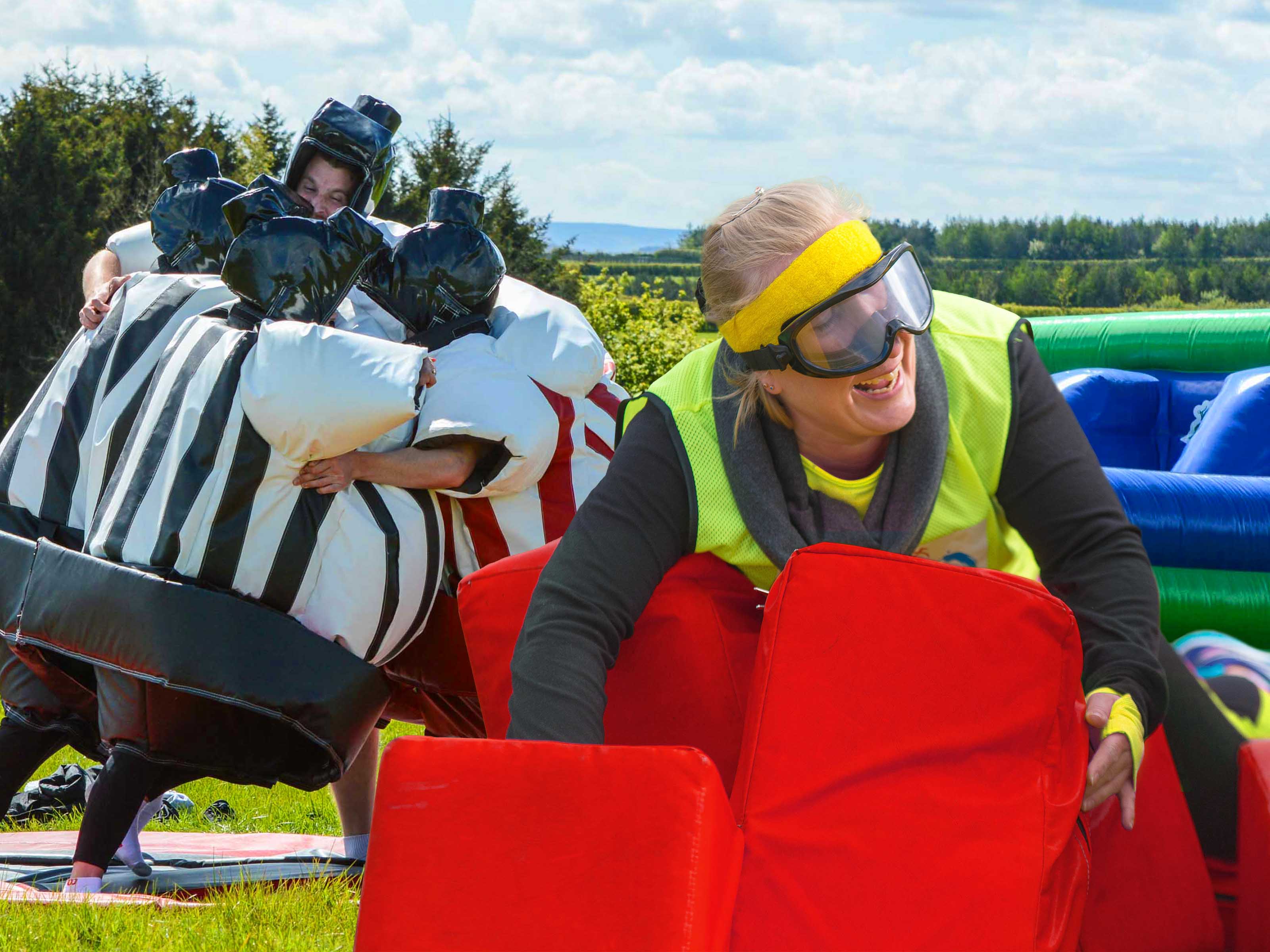 The goofy games event is an experience where you can all participate in 9 silly games that use inflatables to create each game! There are loads of fun-themed games, depending on what location you are based in. The activity lasts 2-3 hours, and you will have a host to take you through each round. Play games like tug of war, gladiator and many more; you will be in fits of laughter as you try to complete each round.
8. Swing Ball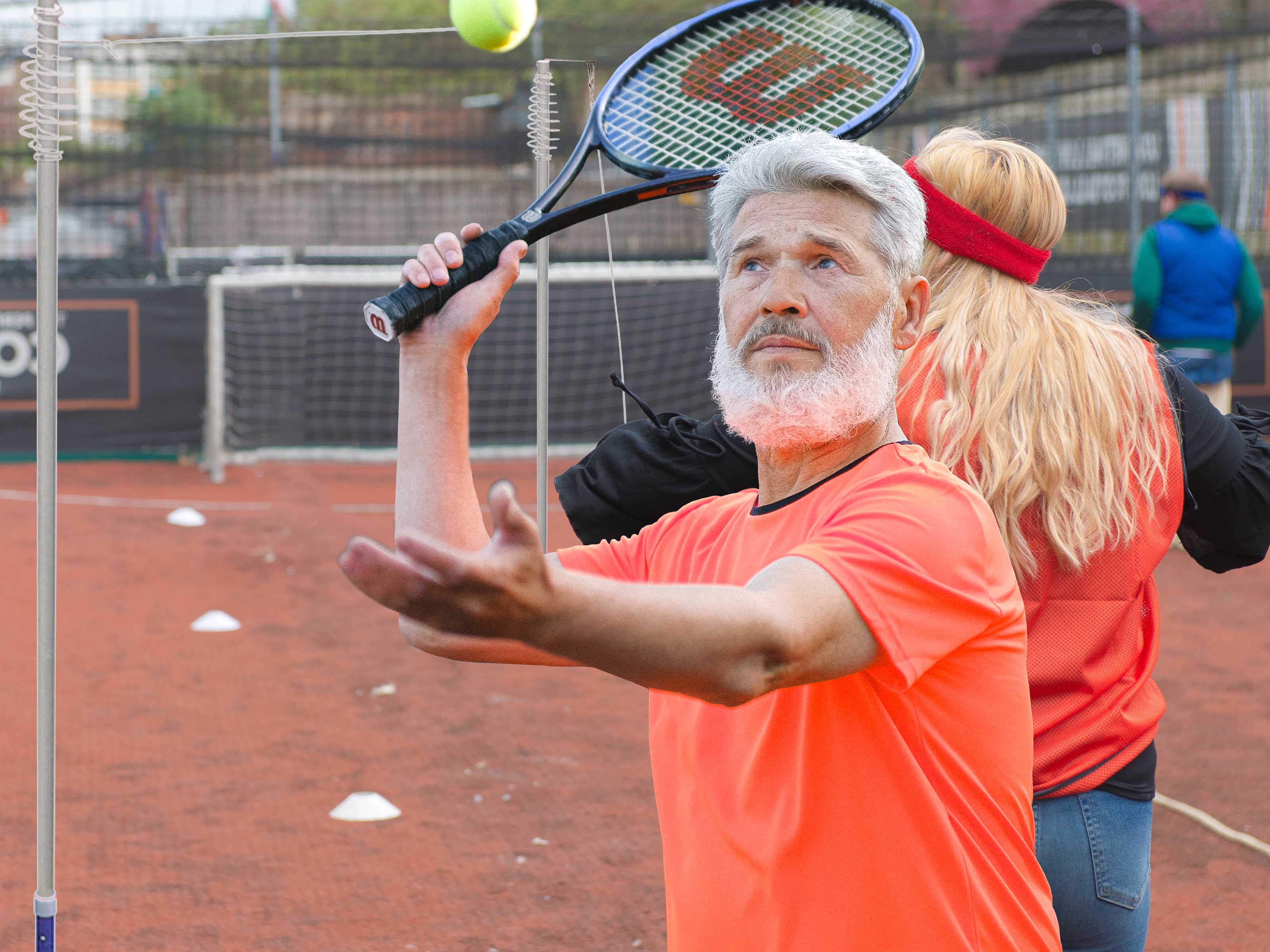 Another classic outdoor game that any group of adults won't be able to resist is swing ball. Split everyone up into smaller teams and put together a swing ball tournament. It will be perfect if you want to inject some friendly competition into your event. There are so many fantastic swing ball sets you can buy at great prices; we've found some in Argos that may be perfect for your outdoor event.
9. Dodgeball
Dodgeball will inject some friendly competition into your outdoor games for adults. It will test your aim as you duck, dodge, and dive around the court to get the other team out. Each team will be allocated a different coloured bib so you can quickly point out whom you must aim at. You will have an event co-ordinator who will be your referee, and when the event starts, they will run through everything you need to know before the game.
10. Football Match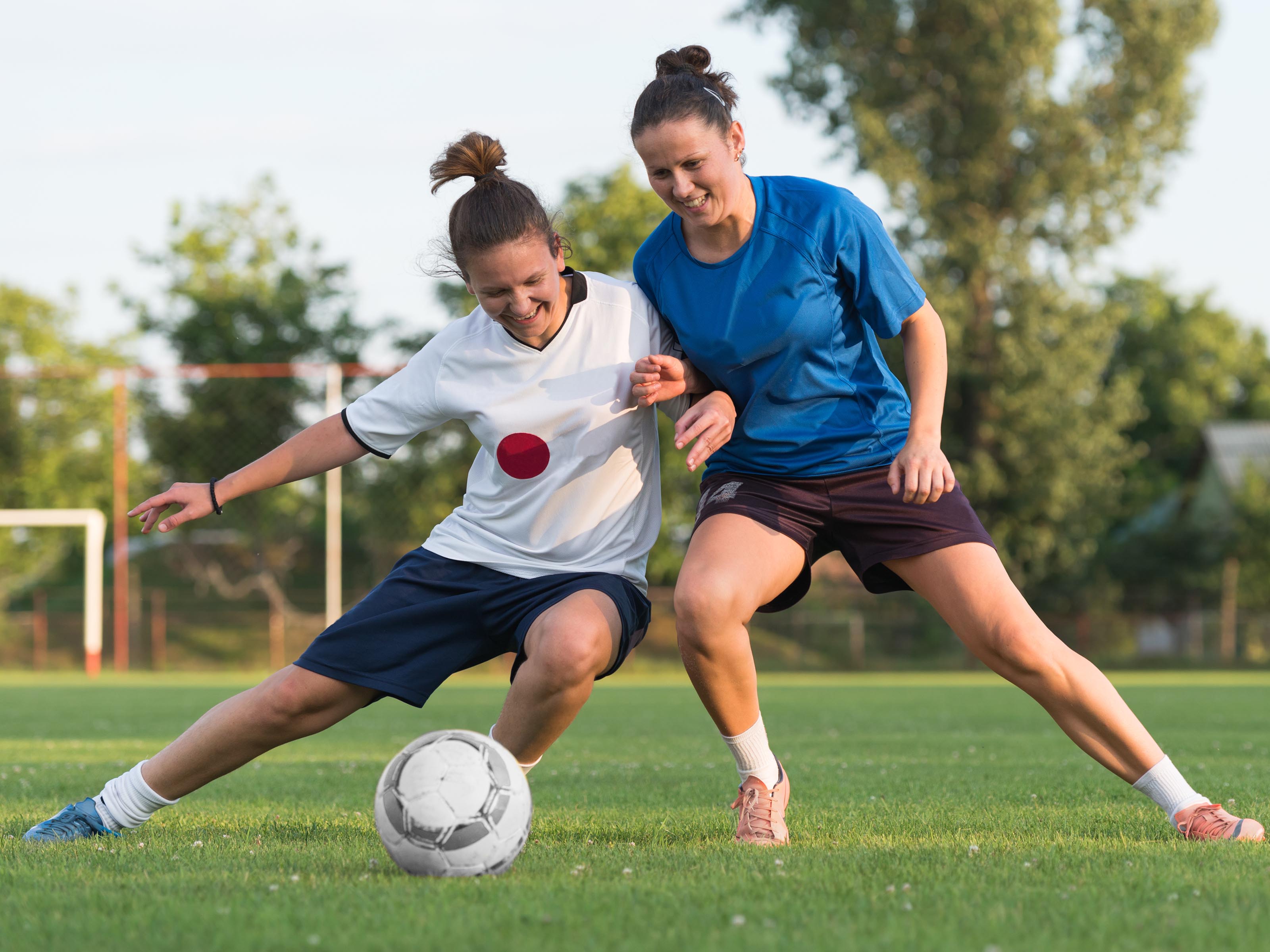 If you are planning an outdoor event for a large group of adults and want something everyone can participate in, why not add a football match to your day? Perfect if you are organising something for work, as each office can be a set team for the game. Get some coloured bibs and footballs and assemble a tournament for each team to compete in. You could also go that extra mile and order a trophy for the winning team.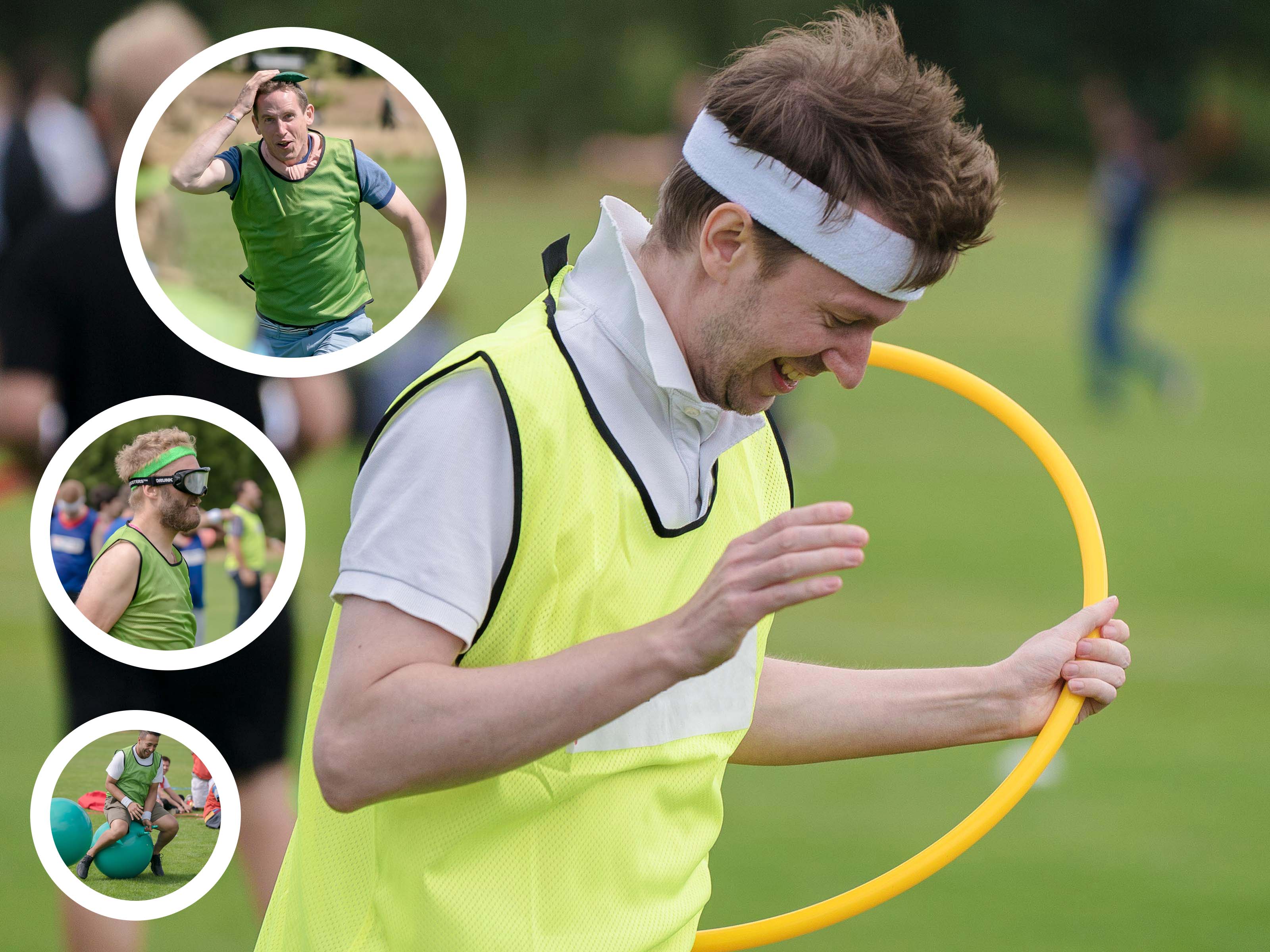 Experts in School Sports Days across the UK & Ireland
Tried & Tested – 2000+ reviews on Trustpilot
One Price – Venue, staff & equipment all included
Nationwide – We cover the whole of the UK